Indiana: Approved avg. 2022 #ACA rate changes: -1.7% indy market; +7.6% sm. group (updated)
Mon, 08/30/2021 - 4:41pm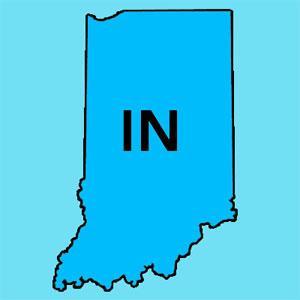 The Indiana Insurance Dept. doesn't seem to have issued a formal press release about this (or if they did, I can't find it), but they've quietly posted their preliminary 2022 health insurance premium rate change requests for both the individual and small group markets:
The overall average rate increase for 2022 Indiana individual marketplace plans is -1.65%.

Anthem, CareSource , US Health and Life, and Celtic (MHS/Ambetter) have filed to participate in the 2022 Indiana Individual Marketplace.

Anthem has also filed to offer an Off-Marketplace catastrophic plan in Benton, Jasper, Newton, Warren and White Counties.

The IDOI will finalize the review of the 2022 ACA compliant filings both on and off the federal Marketplace by September 22, 2021.
It looks like US Health & Life is new to the Indiana individual market, while UnitedHealthcare of KY is new to the small group market. Unfortunately I couldn't find the actual small group enrollment number for either Physicians Health Plan or Southeastern Indiana Health on the sm. group market, and the IU Health Plan number is an estimate.
Overall, I get a weighted average rate decrease for the individual market of -1.5%, but the state DOI says it's 1.65% so (shrug)...for the small group market it appears to be roughly a 7.5% increase, although I can't be sure without knowing the 2 missing enrollment numbers.
UPDATE 10/19/21: The Indiana Insurance Dept. has issued approved 2022 rate changes with almost no changes from the requested rates: