Idaho: Approved avg. 2022 #ACA rate changes: -2.0% indy market; +6.0% sm. group market (updated)
Sat, 08/28/2021 - 3:45pm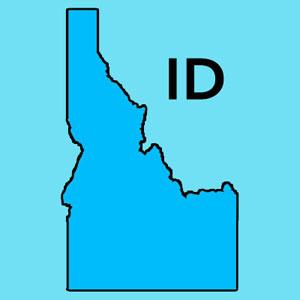 Idaho Rate Review Individual

The Department of Insurance receives preliminary health plan information for the following year from insurance carriers by June 1 and reviews the proposed plan documents and rates for compliance with Idaho and federal regulations.The Department of Insurance does not have the authority to set or establish insurance rates, but it does have the authority to deem rate increases submitted by insurance companies as reasonable or unreasonable. After the review and negotiation process, the carriers submit their final rate increase information.The public is invited to provide comments on the rate changes. Please send any comments to Idaho Department of Insurance.
It's important to note that the rate changes on the actual tables posted on the Insurance Dept. site are rounded off to the nearest percentage. It's also important to note that when I click through to the actual rate filings and plug in the more exact averages along with the number of members to calculate the weighted average, I got slightly different numbers:
Individual market: I get -0.91% vs. the state's official -2.0%
Small Group market: I get +4.85% vs. the state's official +6.0%
However, the state's official average is what I have to go with, so there it is.
Individual market:

Small Group market: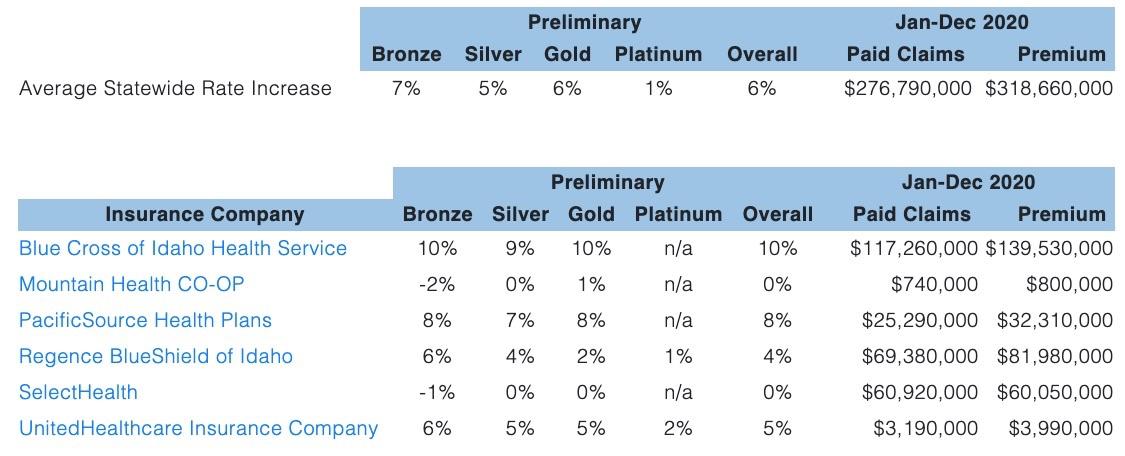 Also note that for Blue Cross of Idaho, I had to make an educated guess as to the actual total enrollment since it isn't listed in the rate filing itself. The rate filing does note that BCBS of ID had around 33,000 enrollees on average per month in 2020; I'm assuming average enrollment was around 30,000 this past spring given the statewide QHP drop-off after Idaho expanded Medicaid last year: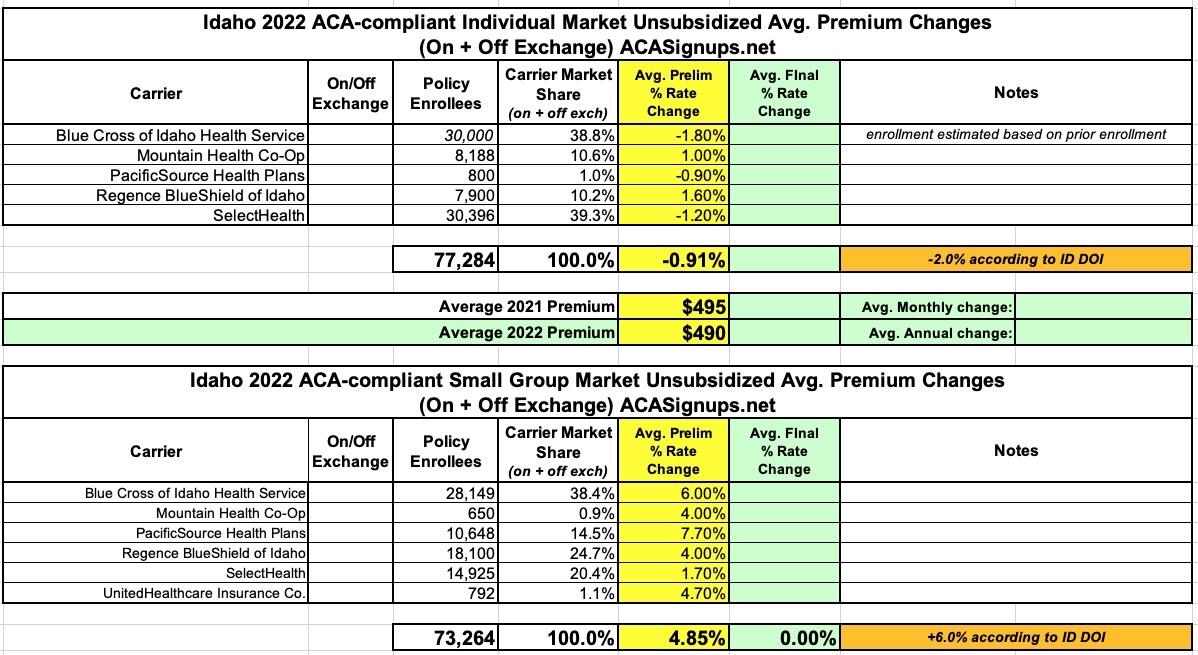 UPDATE 10/19/21: The Idaho DOI has issued their final rulings, and the approved average rate filings are somewhat different from the preliminary requests...except that the statewide weighte average ends up being exactly the same according to the DOI anyway, which is a bit odd...