West Virginia: Approved avg. 2022 #ACA rate changes: +12.8% indy market; +1.7% sm. group
Thu, 10/14/2021 - 6:29pm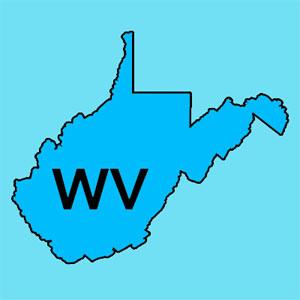 Good grief.
West Virginia has the second-smallest ACA individual market enrollment total (Alaska has the smallest), while also being one of the only states left which has (until 2022) refused to use #SilverLoading in their premium pricing strategy to provide some relief to moderate-income indy market enrollees.
As a result of this and other factors, they now have the highest unsubsidized individual market policy premiums in the country (19% higher than the prior record-holder, Wyoming, which averaged $870/month in 2021), at $1,038/month per enrollee.
In 2022, this is gonna be even more jaw-dropping, as the approved rate increases for WV's carriers will average 12.8%, bringing the average premium up to a whopping $1,171/month per person.
The good news is that starting in 2022, as noted by Dave Anderson, it looks like West Virginia will finally join nearly every other state in Silver Loading as well, which will help a bit:
Membership projections reflect Highmark WV's expectations for 2022. These projections reflect expected changes in market share due to market competition, relative price levels, and changes in plan offerings (where applicable).

Highmark WV expects membership in 2022 to follow a significantly different metal level distribution to that of the Individual ACA experience period in the markets where plans will continue to be offered. This difference is expected as a result of the American Rescue Plan Act (ARPA) as well as the implementation of Silver loading for 2022.

For the Silver level plans, the projected membership by cost sharing subsidy levels is based on the observed distribution of ACA members that were eligible under the federal poverty levels as determined by the federal health insurance exchange.
The other good news is that thanks to the American Rescue Plan, no one will have to pay more than 8.5% of their household income for the benchmark Silver plan in 2022. Given that the median household income in West Virginia is less than $47,000/year, that means the vast bulk of enrollees should be eligible for FREE (or nearly free) ACA policies.
As a reminder of how big a deal the AmRescuePlan is, let's say you're a 60-yr old single adult with no kids earning just over 400% of the Federal Poverty Line (around $52,000/year).
Prior to the ARP, you'd have to pay full price for your policy...which, in Wood County, WV would be $1,221/month for the benchmark Silver plan. That'd be a whopping 28% of your income (even the least-expensive Bronze plan would still run $1,121/mo).
With the expanded ARP subsidies, however, you'd be eligible for $818/month in subsidies, chopping your net cost for that same Silver plan down to just $403/month.
One great irony about West Virginia Senator Joe Manchin holding up President Biden's Build Back Better Act is that if the bill doesn't end up passing, starting in 2023, some West Virginia residents would go back to seeing their ACA premiums skyrocket back to 3x the price again.