Georgia: Preliminary avg. 2022 #ACA rate changes: +0.7% indy market, +13.5% sm. group, *5* new carriers jump in!
Wed, 09/22/2021 - 4:28pm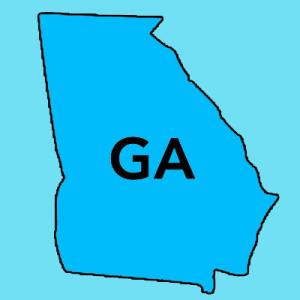 Georgia's health department doesn't publish their annual rate filings publicly, but they don't hide them either; I was able to acquire pretty much everything via a simple FOIA request which was responded to within a few hours of my asking.
There's several important developments happening in Georgia this year; I'll let Louise Norris explain:
As of 2021, there are six insurers that offer exchange plans in Georgia. Five additional insurers plan to join them for 2022: Friday Health Plans, Bright Health, Aetna, UnitedHealthcare, and Cigna (Aetna, UHC, and Cigna all participated in Georgia's exchange previously, but left at the end of 2016).

...Georgia enacted SB106, the Patients First Act, in March 2019. The legislation authorized the state to submit an 1115 waiver proposal to the federal government with a proposal to partially expand Medicaid to cover people with income up to 100% of the poverty level (the legislation allowed the proposal to go up to that amount, but not above it). SB106 also authorized the state to submit a 1332 waiver to the federal government with a proposal or proposals for improving the state's individual health insurance market.

The Trump administration ultimately approved both the 1115 waiver (for partial and conditional Medicaid expansion) and the 1332 waiver (for a reinsurance program effective in 2022 and the "Georgia Access Model" for the exchange starting in 2023; this would involve the state no longer having a health insurance exchange, and relying instead on a network of web brokers and insurers to enroll people in coverage). But their future is uncertain under the Biden administration.

The Biden administration has paused the implementation of the 1115 waiver and is reconsidering the approval. And a lawsuit challenging the "Georgia Access Model" was filed in January 2021 by Planned Parenthood Southeast and the Feminist Women's Health Center; it was assigned to Judge James E. Boasberg of the federal district court for DC (Boasberg is the judge who overturned Medicaid work requirements in Arkansas, New Hampshire, and Michigan). In addition to the legal challenge, the Biden administration may re-evaluate the waiver approval before it's slated to take effect.
Needless to say, I'm strongly opposed to the "Georgia Access Model" and hope that the lawsuit is successful or that the Biden Admin kills off that provision. The "partial expansion" 1115 waiver would be reasonably good ("half a loaf") except that it would include a work requirement, which is a nonstarter (and which has already been shot down by federal judges repeatedly in other states). The reinsurance provision would be fine, although it would become mostly moot if the American Rescue Plan's subsidy expansions end up being made permanent.
In any event, here's what Georgia's individual and small group markets will look like for 2022: Indy rates, if approved as is, will be nearly flat overall (ranging from dramatic 28.5% premium reductions by Alliant to a 5.2% increase by Ambetter...which holds over 60% of the market share. Overall average increase? Just 0.7%, or $4/month per enrollee.
Assuming the 1332 reinsurance waiver doesn't go through at the last minute, however, unsubsidized enrollees would be looking at roughly a 6.8% average increase.
On the small group market, it looks like there's also one new entrant (Friday Health Plans). Overall these premiums will likely go up an average of 13.5%.