Florida: Approved avg. 2022 #ACA rate changes: +6.6% individual market, +7.9% sm. group; 4 new carriers enter market
Wed, 09/22/2021 - 12:15pm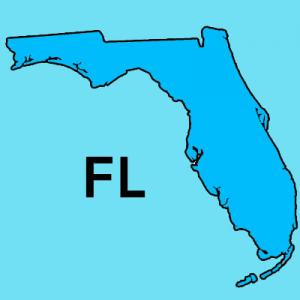 Florida state law apparently gives private corporations wide berth as to what sort of information, which is easily available in some other states, they get to hide from the public under the guise of it being a "trade secret."
In the case of health insurance premium rate filing data, that even extends to basic information like "how many customers they have."
If you think I'm being sarcastic, this is literally a screenshot of what you get if you attempt to use the Florida Office of Insurance Regulation's filing search: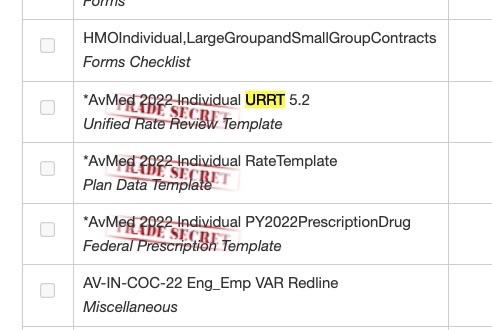 The good news is that, while I don't know how many enrollees each individual insurance carrier has, the FL OIR is at least good enough to include the statewide weighted average rate changes for both the individual and small group markets (along with the individual rate change requests for each, of course), which are the main data points I'm looking for in the first place.
For Florida's ACA individual market, the weighted average increase is 6.6%. Also important to note: Not one, not two, but four new carriers are entering the Sunshine State's individual marketplace, bringing the total participating up to a whopping 14 insurers overall.
On the small group market, rates are going up an average of 7.9%, with one carrier leaving the market (Health First Commercial Plans, Inc.).
One odd thing: The newly merged Aetna/CVS was supposed to be re-entering the Florida ACA individual market this fall, but I don't see them listed in the Individual table above. Huh. UPDATE: Louise Norris thinks Aetna/CVS may be re-entering the market under the "Coventry" brand.
The state insurance dept. also posted other important info such as the average monthly premium for 2022 vs. 2021 for each carrier, the number of different plans being offered at various metal levels (Bronze, Silver, Gold, Platinum & Catastrophic) by each, and examples of how much individuals earning $29,000/year or families earning $73,000/year will pay after financial subsidies in every county in the state.
They even have a table listing which carriers are offering their ACA plans in which counties.