Maine: Final avg. 2022 #ACA rate changes: -2.1% individual market; +3.1% sm. group market; "Clear Choice" plans available this fall
Mon, 09/13/2021 - 1:15pm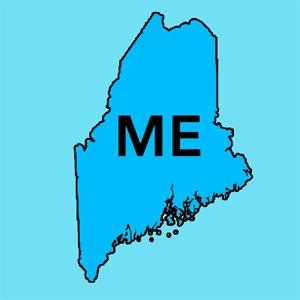 The Maine Insurance Dept. (technically the Dept. of Professional & Financial Regulation) has issued final approval of 2022 health insurance rate filings for the individual and small group markets.
Not much is changing next year--average individual market premiums will be dropping by 2.1%, while average small group rates will be going up 3.1%. There's a new entry into Maine's small group market (UnitedHealthcare of New England, not to be confused with UnitedHealthcare Insurance, which is already offering small group policies).
Louise Norris provides some additional details on Maine's upcoming ACA market changes:
The creation of standardized plan designs (dubbed "clear choice designs") that will make it easier for consumers to compare health plans from different insurers. The Clear Choice plans will be available by 2022 in the individual market, but delayed until 2023 in the small group market. Maine's Bureau of Insurance has held several public meetings about the Clear Choice plans. In late 2020, the state published an outline of the regulatory specifics that apply to Clear Choice plans and the other alternative plans that insurers are allowed to offer.

...Maine's new Clear Choice standardized plans (described above) will be available for purchase as of November 2021. Insurers have the option to keep existing plans as Alternative plan designs for 2022 if they choose to do so, but all insurers will also be offering the Clear Choice plans during the upcoming open enrollment period.
The "Clear Choice" plans sound similar to optional ACA-compliant policies being offered in Washington State (where they're called "Cascade Select" plans). Several other states including California and Massachusetts have standardized plans on their ACA markets as well, but in those states all exchange policies have to comply with those standards; in Washington and, it appears, Maine, it looks like carriers can also offer alternative plans which don't conform to the standardized design (which in my view kind of defeats the purpose of having standardized plans at all, but whatever).
Here's a summary of what the "Clear Choice" plans have to include:
The superintendent shall develop clear choice designs for the individual and small group health insurance markets in order to reduce consumer confusion and provide meaningful choices for consumers by promoting a level playing field on which carriers compete on the basis of price and quality.

1.  Clear choice design.  For the purposes of this section, "clear choice design" means a set of annual copayments, coinsurance and deductibles for all or a designated subset of the essential health benefits. An individual or small group health plan subject to section 2792 must conform to one of the clear choice designs developed pursuant to this section unless an opt-out request is granted under subsection 4. 

2.  Development of clear choice designs.  The superintendent shall develop clear choice designs in consultation with working groups consisting of consumers, carriers, health policy experts and other interested persons. The superintendent shall adopt rules for clear choice designs, taking into consideration the ability of plans to conform to actuarial value ranges, consumer needs and promotion of benefits with high value and return on investment. The superintendent shall develop at least one clear choice design for each tier of health insurance plan designated as bronze, silver, gold and platinum in accordance with the federal Affordable Care Act. Rules adopted pursuant to this subsection are routine technical rules as defined in Title 5, chapter 375, subchapter 2-A. Clear choice designs apply to all individual and small group health plans offered in this State with effective dates of coverage on or after January 1, 2022.

3.  Annual review.  The superintendent shall consider annually whether to revise, discontinue or add any clear choice designs for use by carriers in the following calendar year, including but not limited to considering whether deductible and copayment levels should be changed to reflect medical inflation and conform with actuarial value and annual maximum out-of-pocket limits.

4.  Alternative plan designs.  In addition to one or more health plans that include cost-sharing parameters consistent with a clear choice design developed pursuant to this section, a carrier may offer up to 3 health plans that modify one or more specific cost-sharing parameters in a clear choice design if the carrier submits an actuarial certification to the satisfaction of the superintendent that the alternative plan design offers significant consumer benefits and does not result in adverse selection. An alternative plan design may be offered only in a service area where the carrier offers at least one clear choice design plan at the same tier.