Tennessee comes up with a novel strategy for dealing with COVID-19...and measles...and chickenpox...and polio...
Wed, 07/14/2021 - 2:28pm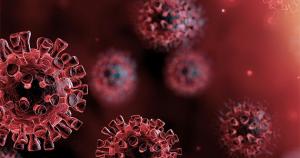 I'm presenting snippets of these stories without much comment because...really, there's not much more for me to add:
Via Brett Kelman of the Nashville Tennessean, two days ago:
Tennessee fires top vaccine official as COVID-19 shows signs of new spread

The Tennessee state government on Monday fired its top vaccination official, becoming the latest of about two dozen states to lose years of institutional knowledge about vaccines in the midst of the coronavirus pandemic.

The termination comes as the virus shows new signs of spread in Tennessee, and the more-transmissible delta variant surfaces in greater numbers.

Dr. Michelle Fiscus, the medical director for vaccine-preventable diseases and immunization programs at the Tennessee Department of Health, said she was fired on Monday afternoon and provided a copy of her termination letter. It provides no explanation for her termination.

Fiscus said she was a scapegoat who was terminated to appease state lawmakers angry about the department's efforts to vaccinate teenagers against coronavirus. The agency has been dialing back efforts to vaccinate teenagers since June.

"It was my job to provide evidence-based education and vaccine access so that Tennesseans could protect themselves against COVID-19," Fiscus said in a written statement. "I have now been terminated for doing exactly that."

Sarah Tanksley, a spokesperson for the health department, said the agency would not comment on the termination.

...At the current pace, Tennessee won't reach 50% vaccinated until March, according to health department estimates in an internal report obtained by The Tennessean.
Via Brett Kelman of the Nashville Tennessean, yesterday:
Tennessee abandons vaccine outreach to minors — not just for COVID-19

The Tennessee Department of Health will halt all adolescent vaccine outreach – not just for coronavirus, but all diseases – amid pressure from Republican state lawmakers, according to an internal report and agency emails obtained by the Tennessean. If the health department must issue any information about vaccines, staff are instructed to strip the agency logo off the documents.

The health department will also stop all COVID-19 vaccine events on school property, despite holding at least one such event this month. The decisions to end vaccine outreach and school events come directly from Health Commissioner Dr. Lisa Piercey, the internal report states.

Additionally, the health department will take steps to ensure it no longer sends postcards or other notices reminding teenagers to get their second dose of the coronavirus vaccines. Postcards will still be sent to adults, but teens will be excluded from the mailing list so the postcards are not "potentially interpreted as solicitation to minors," the report states.
via Joyce Peterson of WMC Action News, Memphis, today:
Tennessee ranks No. 1 in the U.S. for largest increase in new COVID-19 cases

IPTON COUNTY, Tenn. (WMC) - As of Tuesday, July 13, 2021, Tennessee is number one in the U.S. for largest increase of new COVID-19 cases in the last two weeks per 100,000 people.

Tipton County is the number one county in the entire nation for new cases.

Data from the state, county, and Centers for Disease Control and Prevention (CDC) analyzed by The New York Times shows what doctors have been warning about, an explosion in cases in the Mid-South fueled by the fast spreading Delta variant.

In the last 14 days, Tennessee has seen a 400 percent jump in new COVID-19 cases, making it the top spot for coronavirus spread in the country right now. Mississippi is seventh with a 159-percent increase in positive cases, and Arkansas ranks 14th with a 124-percent spike in new cases.

Tennessee's vaccination rate is 38 percent. Mississippi is 33 percent and Arkansas sits at 35 percent.
Meanwhile, via the Tennessee Holler:
UPDATE: Elizabeth Murphy, anti-vaccine activist running for Knoxville Council, claims the GOP push to dissolve @TNDeptofHealth began with @tennesseestands, calls @GovBillLee firing @drfixus "A Major Win"—says even school flu shots are canceled.

And of course, fundraises off it. 

— The Tennessee Holler (@TheTNHoller) July 14, 2021
Welp.