No, we're not gonna quite reach President Biden's 4th of July vaccination target. Yes, we need to keep plugging along.
Wed, 06/30/2021 - 5:40pm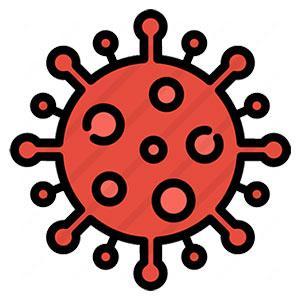 It's been clear for a couple of weeks now that, while many individual states have already long since surpassed it, nationally we aren't going to quite achieve President Biden's goal of at least 70% of U.S. adults getting their first COVID-19 vaccination shot.
With 4 days to go, we currently stand at 66.5% of all adults w/their first shot...exactly 95% of the way towards the target.
That's around 9 million adults shy of the 7/04 target...with only around 300K - 400K adults getting their first shot each day. We're likely to end up around 7.7 million short, or right around 67% of all adults.
As the Kaiser Family Foundation's Larry Levitt just noted:
This held up. 70% of adults vaccinated by July 4th was not a low bar designed for an easy political win. And, it will still be an important goal even after July 4th passes and President Biden's target isn't achieved, as expected. https://t.co/J0nB9XXECu

— Larry Levitt (@larry_levitt) June 30, 2021
Reaching 70% of adults with at least one COVID-19 vaccine shot by July 4th is a worthy goal. It's not going to be at all easy to achieve.https://t.co/wtBcH06Tcm

— Larry Levitt (@larry_levitt) May 4, 2021
It's also important to note that we're at just over 50% of the entire U.S. population as of today: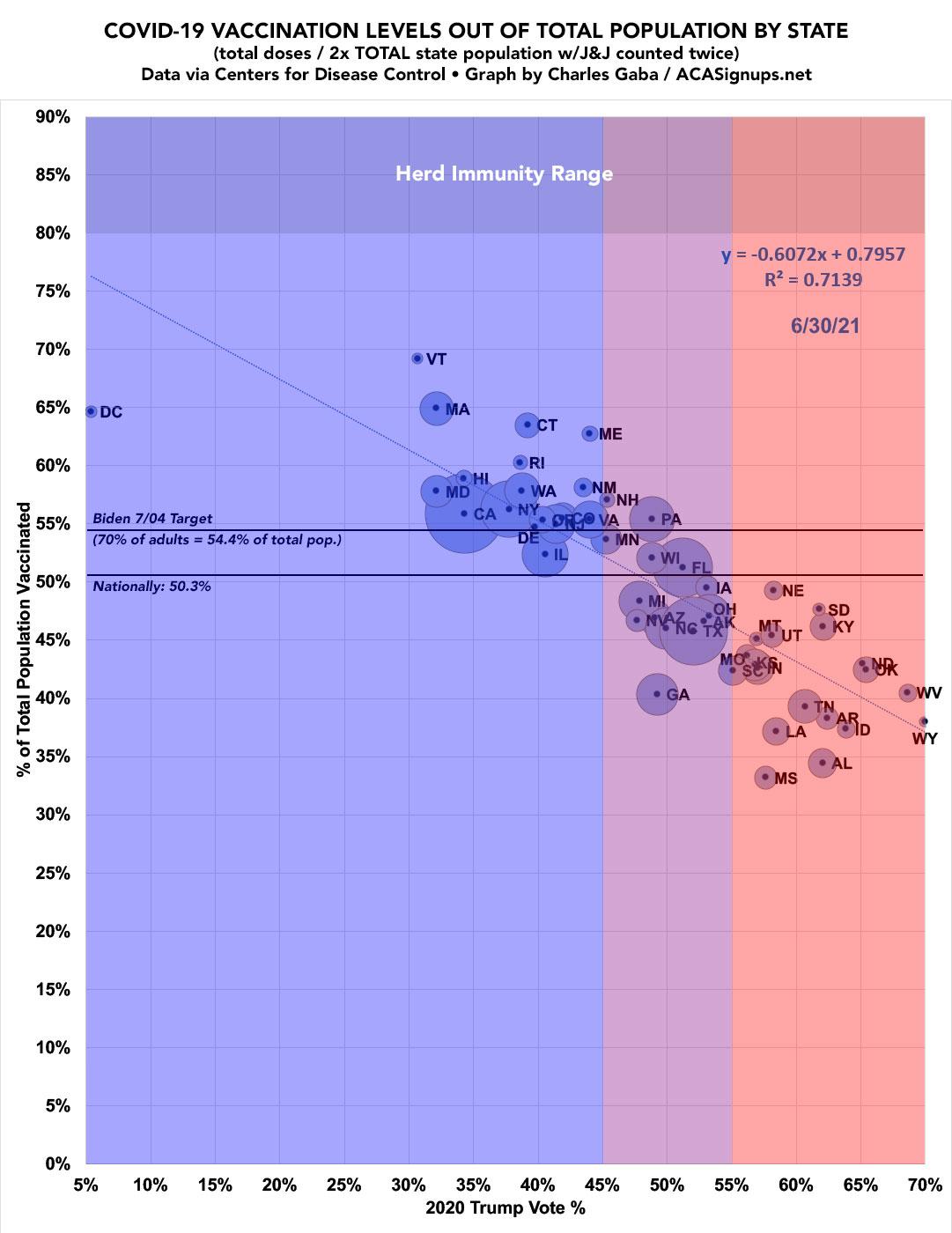 Unfortunately, according to Dr. Peter Hotez, Dean of the National School of Tropical Medicine and Professor of Pediatrics and Molecular Virology & Microbiology at Baylor College of Medicine (along w/a long list of other impressive credentials), in order to achieve herd immunity (especially for the Delta COVID-19 variant), we're likely to have to fully vaccinate at least 80% of the total population...even though none of the vaccines have been authorized by the FDA for children under 12 yet, even under an Emergency Use Authorization.
Since children under 12 make up roughly 15% of the total U.S. population, that means the only way to hit 80% is to vaccinate at least 94% of everyone else.
Put another way, we need to fully vaccinate at least 87 million more Americans to achieve herd immunity overall...when there's only 104 million more Americans 12 and older left who haven't gotten their first shot yet. That doesn't bode well, given the slowdown over the past month or so.
Even the Northeastern states which have been kicking ass like Vermont, Massachusetts, DC, Connecticut etc. are still anywhere from 10 - 15 points away from reaching 80%.
All I can say is this: If you haven't gotten vaccinated yet and don't have a medical condition prohibiting you from doing so, get vaccinated NOW. If you've gotten your first shot, get the second one when you're scheduled to do so. If you're debating between Johnson & Johnson or Moderna/Pfizer, I'd recommend one of the latter if possible.