Washington: @WAHealthPlanFinder Issues Statement on Supreme Court upholding the #ACA
Fri, 06/18/2021 - 1:12am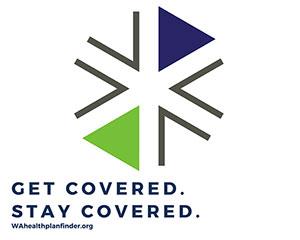 This just in from the Washington Health Benefit Exchange...
Today, Pam MacEwan, CEO of the Washington Health Benefit Exchange, issued the following statement regarding the Supreme Court (SCOTUS) upholding the Affordable Care Act (ACA): 

"The Exchange is relieved to see the Supreme Court upheld the Affordable Care Act. Over 860,000 Washingtonians receive health care coverage through the ACA. The ACA is here to stay.

"Today Washington residents continue to benefit from the consumer protections that have been incorporated into both federal and state law which includes protections from annual and lifetime caps, excessive waiting periods, pre-existing condition exclusions, and discrimination based on gender, race, national origin or disability.

"The American Rescue Plan Act expanded the ACA allowing Washingtonians to save on the cost of their individual health insurance. The new act now makes it easier to get covered and stay covered, with the opportunity to take advantage of savings by signing up or switching plans by August 15, 2021.

"Our enduring goal is that every Washingtonian has affordable health insurance coverage that protects themselves and their families. This includes those seeking insurance today that could join the thousands seeing savings in the current special enrollment period. On average, Washingtonians are receiving nearly $100 more per month in tax credits with some receiving over $1000 more per month under this new program."

Customers seeking coverage through Washington Healthplanfinder can contact an Exchange certified Broker, Navigator, enrollment center or the Customer Support Center between 7:30 a.m. to 5:30 p.m. Monday-Friday at 1-855-923-4633; TTY: 855-627-9604 to initiate coverage. Free help from local experts is accessible by visiting Washington Healthplanfinder.  

Customers who qualify for free or low-cost health coverage through the Washington Apple Health (Medicaid) program can sign-up year-round.