Indiana: PRELIMINARY 2020 ACA Exchange Premium Rate Changes: 9.0% increase (10.1%?)
Tue, 07/02/2019 - 11:19am
This Just In from the Indiana Insurance Dept...
INDIANA 2020 ACA FILINGS

The overall average rate increase for 2020 Indiana individual marketplace plans is 9.0%. CareSource and Celtic (MHS/Ambetter) have filed to participate in the 2020 Indiana Individual Marketplace. The Department of Insurance anticipates that all 92 counties in Indiana will be covered by both CareSource and Celtic (MHS/Ambetter).

Anthem has filed to offer a 2020 Off-Marketplace plan in Indiana. This plan is a catastrophic plan and is offered only in Benton, Jasper, Newton, Warren and White Counties.

Filing a rate does not guarantee it will be approved for use on the Marketplace, nor does the filed rate guarantee to be the final rate. Therefore, the Department of Insurance is not able to ascertain the amount of any final rates at this time. The state has until September 24, 2019 to review and submit dispositions to U.S. Department of Health and Human Services.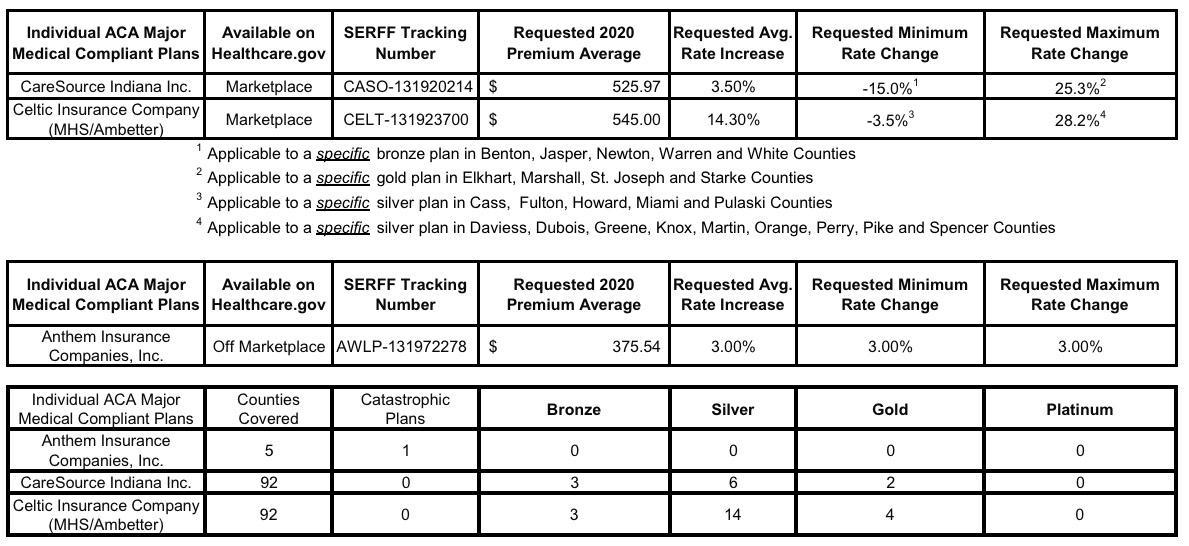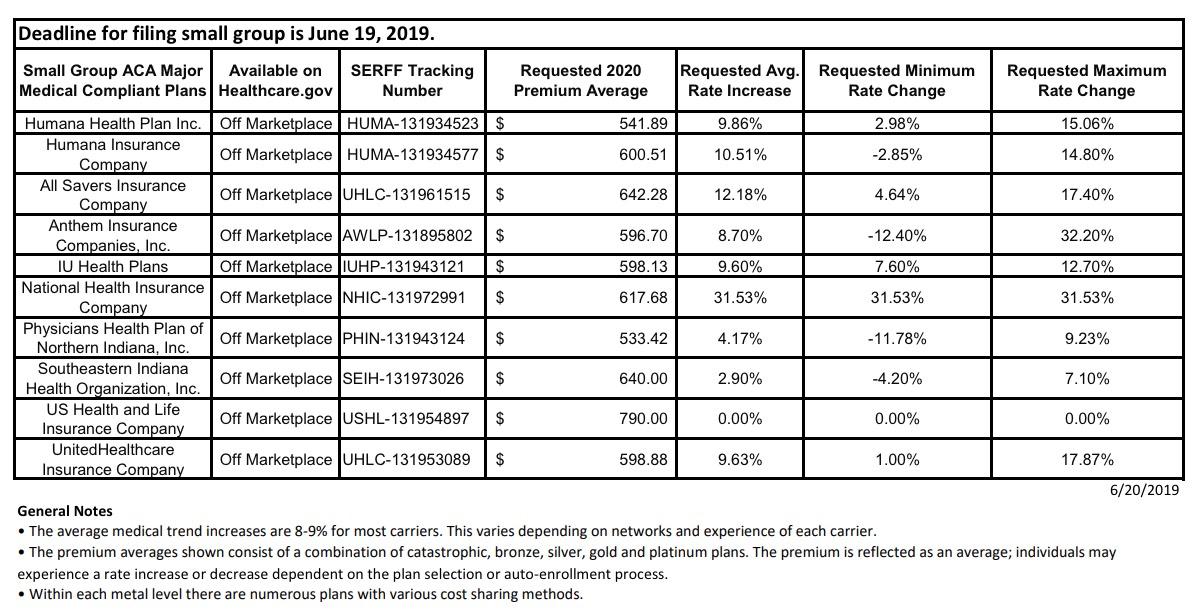 Unfortunately, as you can see below, Indiana is still refusing to embrace #SilverLoading of CSR costs, which means perhaps 50,000 Indiana ACA enrollees are paying hundreds or thousands of dollars more than they need to...but that's Indiana (sigh).
I'm not sure why the Indiana Dept. of Insurance says the average requested rate increase is 9.0%...I get 10.2% when I plug in the raw numbers. It's possible that I'm missing something, however, so I'll defer to them.
Indiana's small group market, meanwhile, is looking at 8.4% average rate hikes next year.