Washington State wraps up OE5 w/~242.8K QHPs, up 7.6% over last year
Thu, 01/18/2018 - 3:38pm
A few days ago I reported that the Washington Health Benefit Exchange had enrolled 234,000 people in private policies for 2018 when they had just a couple of days left to go.
Today Hannah Recht provided a link to this WA state navigator meeting in which rough final numbers were included as part of the slideshow presentation, along with a bunch of other data points which should be of interest to other healthcare/navigator wonks. 242,800 is a rough number but assuming it doesn't get changed by much, it means the Apple State enrolled 7.6% more people in QHPs this year than last, with nearly 1/3 of them being new to the WA exchange.
Washington State was already beating their 2017 numbers anyway, so this update just pads their lead.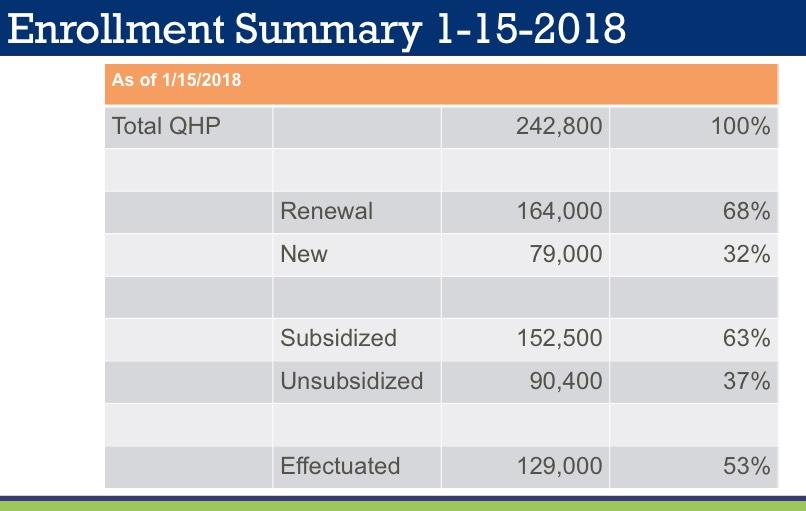 One number which I'm bothered by is the low effectuation figure shown...just 53%. With 230,000 of their enrollees signing up in time for January 1st coverage, a typical payment rate should mean at least 196K - 207K actually effectuated by now, or 85-90%. Not sure what that's about; I can't believe that nearly half WA's enrollees never bothered to pay their first premium??