Illinois: HAMP the only "Silver Switcharoo" carrier after all?
Fri, 11/03/2017 - 8:19am
(sigh) A couple of weeks ago, I reported that it appeared that Illinois was joining the ranks of states which were going the full "Silver Switcharoo" route for the 2018 Open Enrollment Period, based on an article by Kristen Schorsch in Crain's Chicago Business:
Even before President Donald Trump announced plans last week to nix Obamacare subsidies, the Illinois Department of Insurance raced over the summer to get insurers on board with a strategy to minimize the financial pain of such a move.

...Trump on Oct. 12 ordered the federal government to stop paying the cost-sharing subsidies provided to insurers to defray the cost of covering low-income people. But the Rauner administration has found a way to make the federal government pick up the tab anyway.

...There's a potential downside to the silver plan maneuver, however. Consumers who don't qualify for assistance and still buy silver plans will be hit with the surcharge. When open enrollment on the Obamacare exchange begins Nov. 1, the Department of Insurance will aim to steer those consumers toward a plan that fits their budget—whether it's the more benefits-rich gold plans or bronze plans, which may be less pricey upfront but can entail more out-of-pocket costs in the form of deductibles and co-pays.

"We have a monumental task ahead of us in educating consumers, to get the subsidy-ineligible consumers either off the exchange or in a less or more rich plan so that they are not paying for the silver (surcharge)," Hammer said.
And Ms. Schorsch was emphatic that this isn't just full Silver Loading (which adds the CSR load to both on & off exchange Silver), but full Silver Switcheroo (which limits it to on-exchange Silver only):
I should clarify. The silver surcharge is only for plans sold on the exchange. You can buy silver off the exchange & not pay the fee.

— Kristen Schorsch (@kschorsch) October 19, 2017
In fact, Get Covered Illinois (the official Illinois state "portal" site for ACA information/assistance...although it redirects you to HC.gov itself to actually enroll) has added their own window shopping tool which allows you to compare on and off-exchange policies, presumably for this exact reason.
HOWEVER, several people have informed me that they're unable to find off-exchange Silver plans in Illinois without the CSR load after all. I checked into it. I ran searches for policies through all 4 Illinois exchange carriers (Celtic/Ambetter, Cigna, Health Alliance Medical Plan (HAMP) and BCBSIL), and so far, only HAMP (which is only available in some areas of the state) appears to have gone full Silver Switch.
As you can see, for a family of 3 living in Henry County, Illinois, the HAMP HMO 3500a Elite Silver and HMO 5000c Elite Silver plans appear to offer on- and off-exchange versions which are identical except for their prices (3500a is $343/month less, 5000c is $358/month less):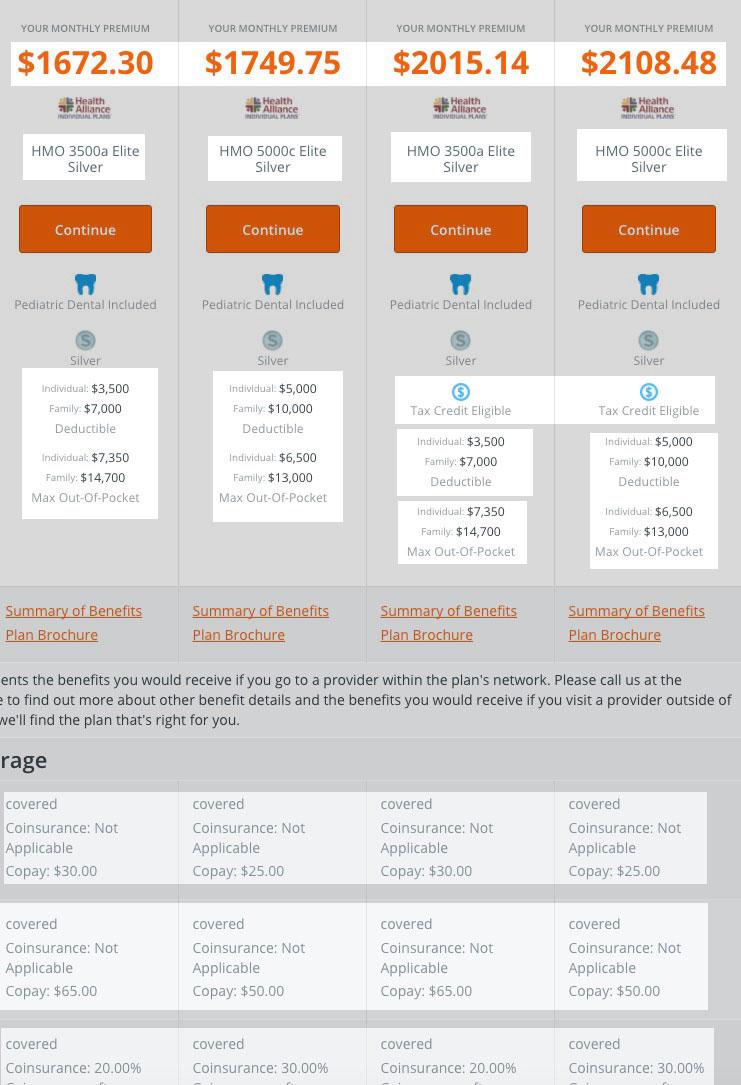 HOWEVER, when I plugged in my family-of-3 data for the other three carriers (I used Cook County in these cases), all of the off-exchange variants were either priced exactly the same or are completely different policies, making any on/off exchange comparison meaningless: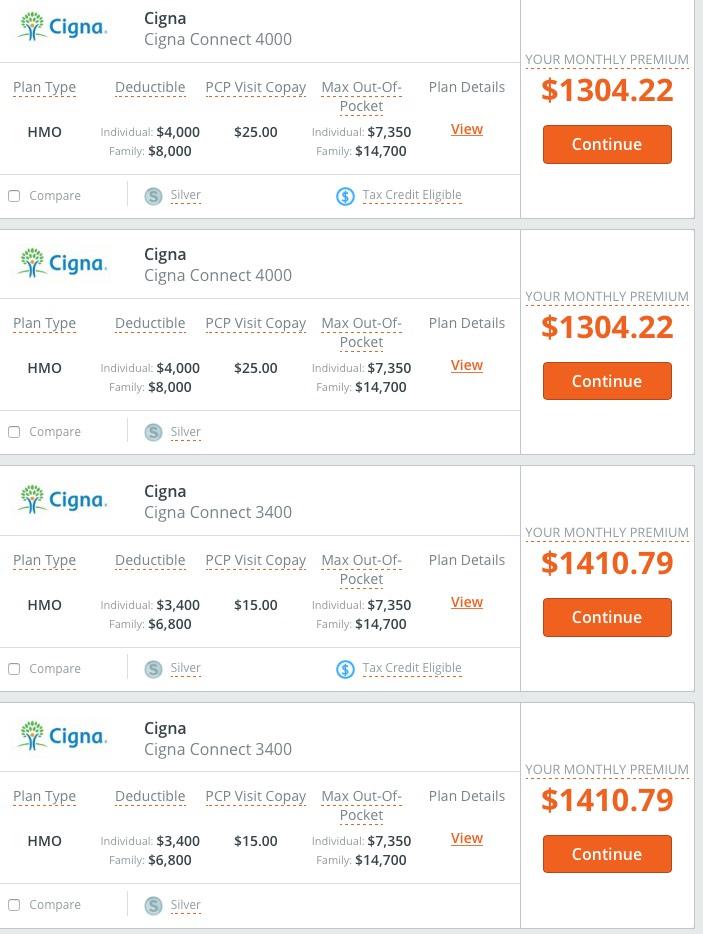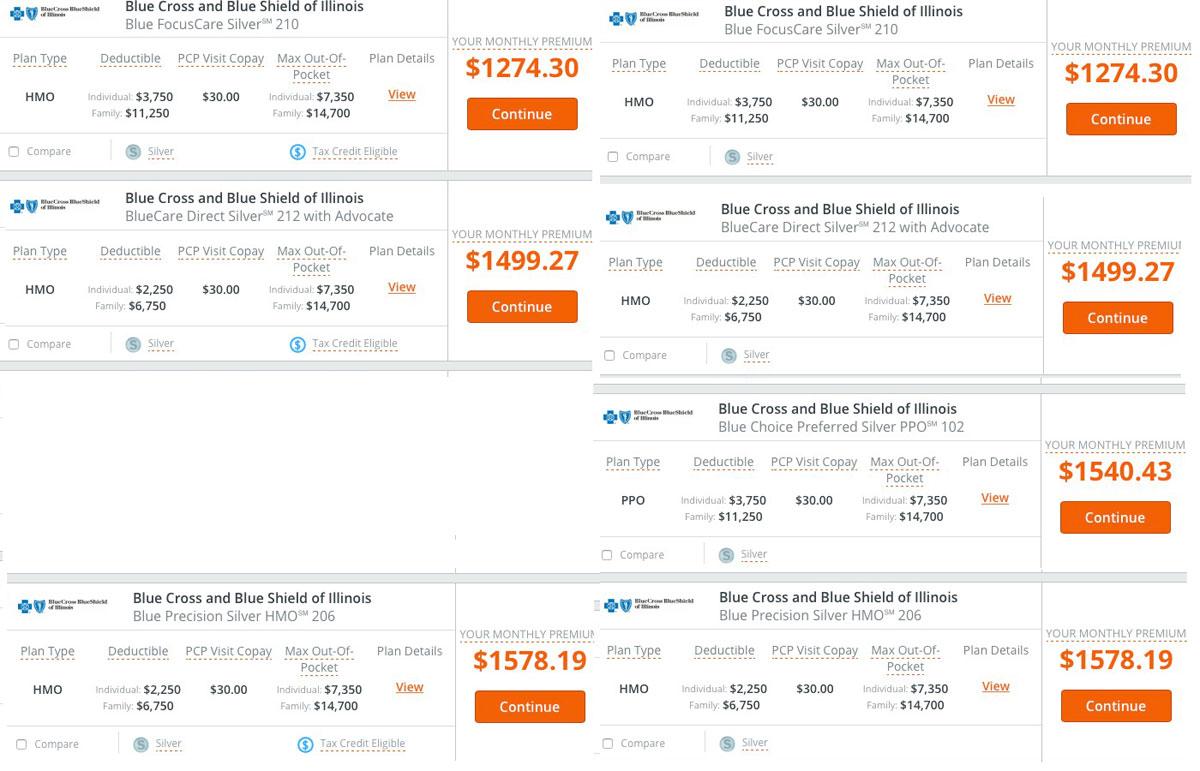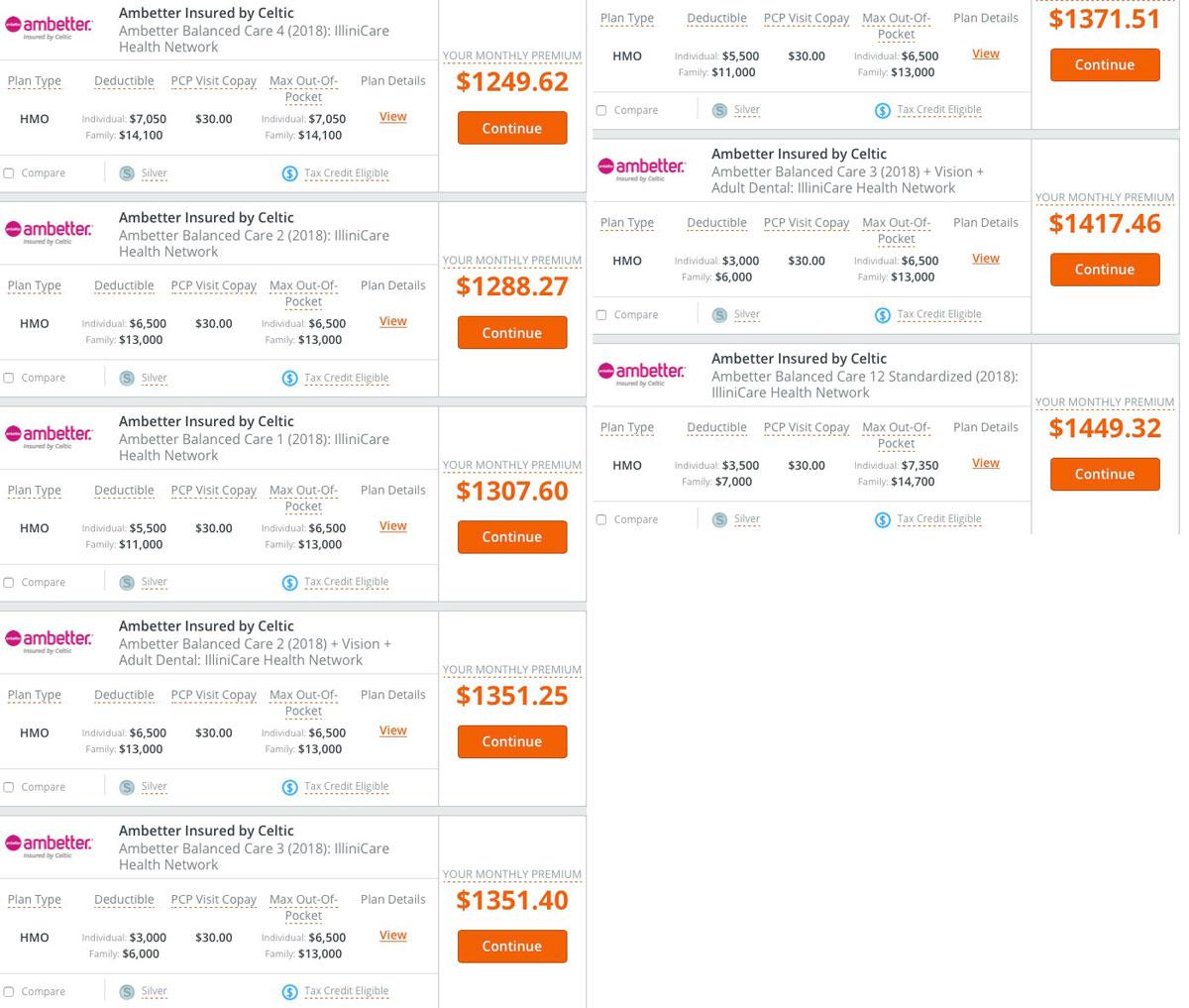 Now it's possible that I'm missing something here; perhaps Ambetter/Celtic, Cigna and/or BCBSIL do have some Silver Switch plans going on, but if they do, I haven't found them yet, and too many others have reported the same thing. It really sounds like HAMP is the only one doing this. I'm therefore updating the CSR Load spreadsheet to change Illinois from "Silver Switch" to "Mixed".
Here's the areas of the state covered by HAMP (you'll have to check the map to match up the rating areas):