Who wants to watch me drone on about healthcare for 90 minutes? YOU DO!
Tue, 05/30/2017 - 10:02pm
CAN'T MAKE THE EVENT? DOWNLOAD THE PDF HERE!
I haven't posted anything new over the past few days, partly due to the holiday weekend, partly because I've been preparing for an event tomorrow night.
As I mentioned recently, I've been travelling around Southeast Michigan giving Powerpoint presentations to various local groups, giving a rough overview of:
The U.S. healthcare coverage situation prior to the ACA being passed (circa 2009)
How the ACA works (in theory)
What parts of the ACA are and aren't working in practice
My list of suggestions to improve/strengthen/expand the ACA, and finally...
Why the Republican plan (AHCA/Trumpcare) would be such an utter disaster
Well, tomorrow evening, my little show will be getting a slightly higher-profile stage. Since MI-11 Congressman Dave "Foreclosure King" Trott can't be bothered to face his constituents, I'll be filling in (click below for details and to RSVP):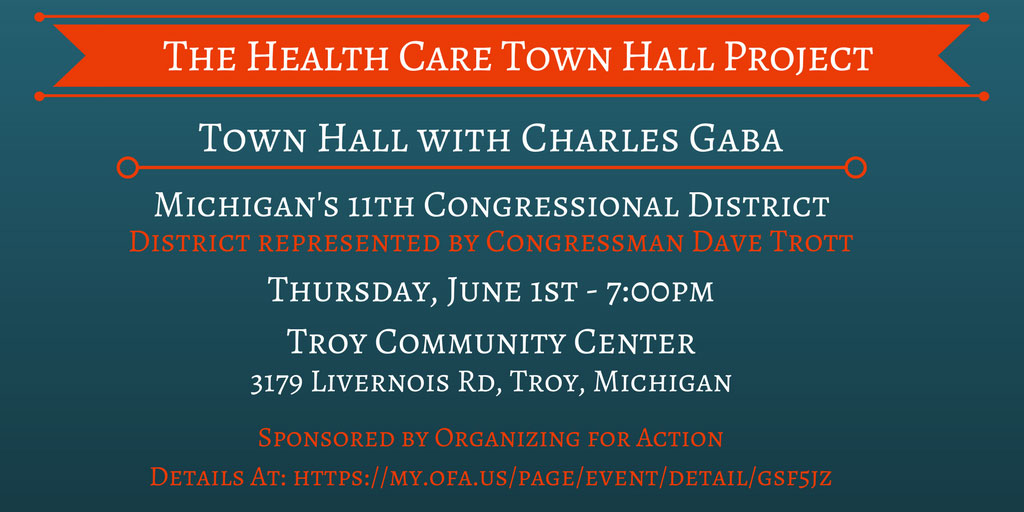 Here's the Facebook event link.
I've been told that it's supposed to be livestreamed via Facebook, but the details on that are a bit fuzzy at the moment. I'll post a link to that if/when I'm sure it's been arranged.