BREAKING: House GOP proposes Double Secret Probation fund!
Thu, 04/06/2017 - 11:05am
In our last episode of As the Stomach Churns, you may recall that after getting tired of having thousands of old white people screaming at them during town halls, the House GOP attempted to get them to shut up by demanding that the Senate throw $85 billion at them to make them go away.
The Congressional Budget Office determined that, nope, around 24 million people would still be kicked off their healthcare coverage due to how crappy the rest of the plan was. They would've just been pissing away another $85 billion for literally no reason.
Then, hours before actually voting on the bill, Paul Ryan & Co. were catching heat from maternity, prenatal and mental health service advocates for adding a provision to kill off the ACA's 10 mandatory Essential Health Benefits. In response, they threw another $15 billion at those groups to get them to STFU...by bringing back one of the very taxes they had previously insisted on getting rid of to fund the law.
None of that made a damned bit of difference, however; the proposed bill still stank on every level, so at literally the last minute, Ryan pulled the vote entirely with his tail between his legs.
It seemed like the Trumpcare bill was dead just 18 days (or 7 years, depending on your POV) after being (still)born...but like the monster in a horror movie, it's crawling back today:
The White House prodded House Republican leaders to make last-minute tweaks to their Obamacare replacement bill Thursday aimed at protecting high-cost patients before lawmakers leave Washington for their two-week spring break.

The House Rules Committee will meet later in the day to consider an amendment offered by two House members to create a new risk-sharing fund for the seriously ill, House Speaker Paul Ryan told reporters at a news conference.

"Their amendment makes this a much better bill," Ryan said. "This amendment alone is real progress and it will help us build momentum toward delivering on our pledge to the country" to repeal and replace Obamacare.

The effort by the Rules Committee to rush to adopt an amendment to a bill -- without time for anyone to read it or any immediate intent to take the measure to the House floor -- is highly unusual. But it reflects the strong desire by the White House to demonstrate that the effort to repeal Obamacare isn't dead, despite the embarrassing setback last month when Republican leaders had to pull the bill from the House floor right before a scheduled vote.
(sigh) OK, so what's in the amendment now?
Well, here's the official text: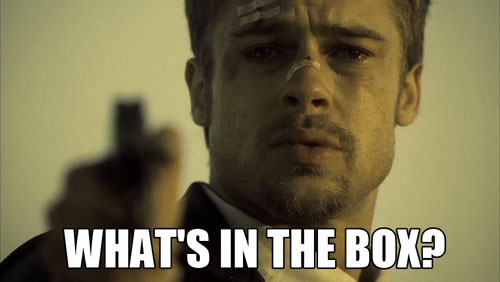 AMENDMENT TO H.R. 1628 OFFERED BY M____.

Page 62, beginning on line 2, strike ''to carry out the purpose described in section 2202(2) in such States by providing payments to appropriate entities described in such section with respect to claims that exceed $1,000,000'' and insert ''to carry out the Federal Invisible Risk Sharing Program in such States under section 2205''.

Page 64, line 25, strike all that follows the first period.

Page 64, after line 25, insert the following:

''SEC. 2205. FEDERAL INVISIBLE RISK SHARING PROGRAM.

''(a) IN GENERAL.—There is established within the Patient and State Stability Fund a Federal Invisible Risk Sharing Program (in this section referred to as the 'Program'), to be administered by the Secretary of Health and Human Services, acting through the Administrator of the 7 Centers for Medicare & Medicaid Services (in this section referred to as the 'Administrator'), to provide payments to health insurance issuers with respect to claims for eligible individuals for the purpose of lowering premiums for 2 health insurance coverage offered in the individual market.

"(b) FUNDING.—

''(1) APPROPRIATION.—For the purpose of providing funding for the Program there is appropriated, out of any money in the Treasury not otherwise appropriated $15,000,000,000 for the period 8 beginning on January 1, 2018, and ending with December 31, 2026.

'(2) USE OF UNALLOCATED FUNDS.—Funds 11 provided under section 2204(c)(2)(B) to carry out this section are in addition to the amount appropriated under paragraph (1).

''(c) OPERATION OF PROGRAM.—

''(1) IN GENERAL.—The Administrator shall establish, after consultation with health care consumers, health insurance issuers, State insurance commissioners, and other stakeholders and after taking into consideration high cost health conditions and other health trends that generate high cost, parameters for the operation of the Program consistent with this section.

''(2) DEADLINE FOR INITIAL OPERATION.—Not 24 later than 60 days after the date of the enactment 25 of this title, the Administrator shall establish sufficient parameters to specify how the Program will operate for plan year 2018.

''(3) STATE OPERATION OF PROGRAM.—The Administrator shall establish a process for a State to operate the Program in such State beginning with plan year 2020.

''(d) DETAILS OF PROGRAM.—The parameters for the Program shall include the following:

''(1) ELIGIBLE INDIVIDUALS.—A definition for eligible individuals.

''(2) HEALTH STATUS STATEMENTS.—The development and use of health status statements with respect to such individuals.

''(3) STANDARDS FOR QUALIFICATION .—

''(A) AUTOMATIC QUALIFICATION.—The identification of health conditions that automatically qualify individuals as eligible individuals at the time of application for health insurance coverage.

''(B) VOLUNTARY QUALIFICATION.—A process under which health insurance issuers may voluntarily qualify individuals, who do not automatically qualify under subparagraph (A), as eligible individuals at the time of application for such coverage.

''(4) PERCENTAGE OF INSURANCE PREMIUMS 2 TO BE APPLIED.—The percentage of the premiums paid, to health insurance issuers for health insurance coverage by eligible individuals, that shall be collected and deposited to the credit (and available for the use) of the Program.

"(5) ATTACHMENT DOLLAR AMOUNT AND PAYMENT PROPORTION.—The dollar amount of claims for eligible individuals after which the Program will 10 provide payments to health insurance issuers and the proportion of such claims above such dollar amount that the Program will pay.''.
In other words, as Nicholas Bagley explains in a series of Tweets...
So the big AHCA change is something called "invisible risk sharing."

The change would give HHS a pot of money - $15 billion over ten years - to give to insurers in an effort to drive down premiums.

There are basically no rules about how that money is to be distributed. It's entirely up to HHS.

It's as if Congress wanted to reinstitute the risk corridor and reinsurance programs, but couldn't bring itself to use those words.

Republicans have attacked the risk corridor program in particular as an insurer "bailout." Maybe that's why this is so vague?

I read a lot of statutes, and you *never* see this much federal money distributed with this little congressional guidance.

Sorry - $15 billion over 9 years, not 10 years. That may sound like a lot, but it really isn't. This is a minor tweak.

The section titled "Details of Program" hilariously includes no details.

The "invisible risk sharing program" is not invisible, it does not share much risk, and it is not a program. Otherwise the title's fine.
Given how vague and sloppy the language is, it's difficult to understand whether or not this particular $15 billion would be in addition to the original $100 billion "state stabilization fund" which was part of the GOP's original version of the AHCA; the $85 billion for beefing up tax credits for the elderly; and/or the $15 billion which was supposed to be thrown at the maternity/mental health patients a few weeks ago.
What is certain, however, is that a) this would be $15 billion total for the full 9 year period (NOT $15 billion per year), and b) there's no language whatsoever explaining how the hell the money would actually be used.
As Bagley sums up:
@charles_gaba @scottmills11 @sangerkatz It's an "invisible risk sharing program." It includes *zero* programmatic details. It's a slush fund for HHS to pay insurers as it sees fit.

— Nicholas Bagley (@nicholas_bagley) April 6, 2017
OK, so let's supposed this actually went through; what would it actually mean in practice? After all, I'm all for beefing up the ACA's tax credits and instituting a reinsurance program to help cut premiums down to size, right?
There's two problems here. First: Again, there doesn't appear to be any language actually specifying what the money would actually be used for. It appears to be completely up to HHS Secretary Tom Price's discretion, and given his long history of alleged insider trading, stock manipulation and so forth, specifically on healthcare/pharma/biotech investments, that doesn't seem to be very wise.
However, let's assume that this money was used properly, as a reinsurance fund to help cover ultra-high-expense claims? How much would it actually help matters?
Well, according to David Anderson over at Balloon Juice...not much at all:
Not much is the answer. The appropriation is $1.67 billion dollars per year. In 2015, the ACA spent $7.8 billion dollar on reinsurance. This was approximately 10% of the total premiums collected so reinsurance under the ACA reduced premiums by 10% in 2015 compared to what they otherwise would have been. So a very rough guess is a $1.67 billion dollar externally funded reinsurance pool would lead to a 2% reduction in premiums.

So we get a rebranding of a basic insurance concept and a 2% reduction in premiums. This is a nothingburger.
And remember, those premiums are expected to increase by 15-20% beyond what they otherwise would increase if the ACA were left intact for the next few years. It sounds like this provision would simply change that to perhaps a 10-15% extra increase. Color me unimpressed.