"68% think we give too much in aid, and 59% think it should be cut."
Thu, 09/29/2016 - 8:53pm
The Kaiser Family Foundation runs a monthly tracking survey, which I've referenced here many times before. Here's some key points from their September survey:
77% of Americans say prescription drug costs are unreasonable in light of the Epi-Pen scandal, up from 72% a year ago
Approval/Disapproval of the ACA is split almost evenly, as usual (44% favorable, 47% unfavorable...which is actually better than I expected given all the bad news about rate hikes and carrier drop-outs in recent weeks)
The biggest healthcare-related concerns are (in order of decreasing importance): The future of the ACA in general; insurance premiums; insurance deductibles; drug prices; the uninsured; the opioid epidemic; and the Zika virus
There's a whole bunch of other interesting stuff, mostly about prescription drug issues, but there's one which made me feel like sticking my head in the oven (which wouldn't be very effective anyway, since ours is electric; I'd just end up burning my face):
THE NUMBER OF AMERICANS WITHOUT HEALTH INSURANCE

One of the key goals of the 2010 health care law was to reduce the number of Americans who did not have health insurance coverage. According to the U.S. Census, in 2015, 9 percent of Americans went without health insurance coverage — the lowest rate ever recorded.

When asked whether the rate of Americans without health insurance is at an all-time high or an all-time low, about a quarter (26 percent) of Americans are aware that it is at an all-time low, while one-fifth (21 percent) say that it is at an all-time high and about half (46 percent) say it is about the same as it has been.
...to which I respond: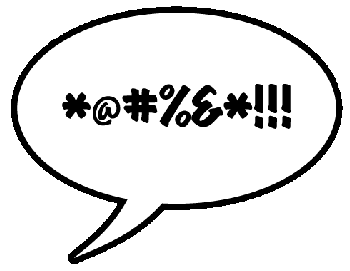 Awareness of the uninsured rate is mainly viewed through a partisan lens, regardless of how closely Americans are following news about the issue. Four in ten (38 percent) individuals who have favorable attitudes toward the ACA are aware the rate is at an all-time low compared to 17 percent of those with an unfavorable opinion toward the ACA. In addition, 38 percent of Democrats, 27 percent of independents, and 17 percent of Republicans are aware the uninsured rate is at an all-time low.
Here's the worst part:
Among those who report they have been following news about this issue "very closely," similar shares are aware the uninsured rate is at an all-time low (32 percent) as say it is at an all-time high (26 percent).
Over at Vox, Sarah Kliff went off on a bit of a rant about this news today as well:
This isn't really a knock on the American people, who have more going on in their lives than just learning about America's uninsured rate. But it does indicate how hard it is for good news about the health care law to spread.

We ran a poll last year asking Americans whether they thought that the health care law had, so far, cost more than expected or less than expected, or whether they weren't sure.

Only 5 percent got the right answer: that the health care law has come in under budget. Meanwhile, 42 percent estimated that the law had turned out to be more expensive than expected.

...Findings like these aren't specific to the health care law. There are studies finding that most Americans think the teen pregnancy rate is going up (it, too, is at an all-time low) or that crime is rising, when it's actually dropping.
Anyway, this reminded me of the West Wing clip above. Enjoy.