Minnesota: 1,466 QHPs added in off-season; Medicaid/MNcare break 157K
Thu, 03/10/2016 - 10:13am
During the official Open Enrollment Period, MNsure enrolled 85,390 Minnesotans in Qualified Health Plans. Yesterday they held their March board meeting and updated their numbers through the first 5 weeks of the off season: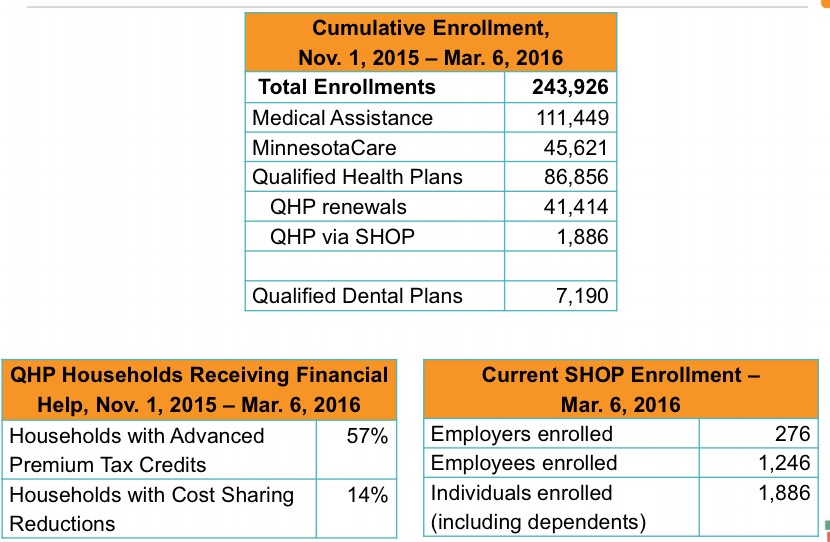 During Open Enrollment, MNsure averaged 928 QHP selections per day. During the off season, this has dropped down to 42 per day, or about 4.5% of the OE3 daily average.
If you extrapolate this nationally (and of course there's no way of knowing whether Minnesota is remotely representative), that would translate to around 6,200 people selecting exchange-based QHPs per day during the off season, which is lower than the past two years (7,000 - 9,000/day) but certainly within reason.
They also include a whole mess of other handy demographic breakdown data: