UPDATED: Dear Mitch McConnell:For God's Sake, Let it Go Already... (UPDATE: Same to you, Mike Lee...)
Fri, 07/24/2015 - 3:17pm
(yes, this part is virtually identical to the Paul Ryan post from 12 days ago; that's kind of the point)
Japanese holdout

Japanese holdouts (残留日本兵 Zanryū nipponhei?, "remaining Japanese soldiers") or stragglers were Japanese soldiers in the Pacific Theatre who, after the August 1945 surrender of Japan ending World War II, either adamantly doubted the veracity of the formal surrender due to strong dogmatic or militaristic principles, or simply were not aware of it because communications had been cut off by the United States island hopping campaign.

They continued to fight the enemy forces, and later local police, for years after the war was over. Some Japanese holdouts volunteered during the First Indochina War and Indonesian War of Independence, to free Asian colonies from Western control despite these having once been colonial ambitions of Imperial Japan during World War II.

Intelligence officer Hiroo Onoda, who was relieved of duty by his former commanding officer on Lubang Island in thePhilippines in March 1974, and Teruo Nakamura, who was stationed on Morotai Island in Indonesia and surrendered in December 1974, were the last confirmed holdouts, though rumors persisted of others.
Via Alexander Bolton, The Hill:
Senate Majority Leader Mitch McConnell (R-Ky.) has set up a vote to repeal ObamaCare in a bid to appease conservatives upset over a second planned vote to revive the Export-Import Bank.

McConnell on Friday announced he would file cloture — a motion to end a filibuster — on amendments to fully repeal ObamaCare and to reauthorize the Ex-Im Bank. Both votes likely will take place Sunday.
Amusingly, this time around the article itself states point-blank in the opening sentence that the only reason McConnell is throwing Obamacare repeal into the mix is as a consolation prize to Ted Cruz and other GOP Senators who are cranky about the Export-Import bank (which has absolutely bupkis to do with the Affordable Care Act, but whatever).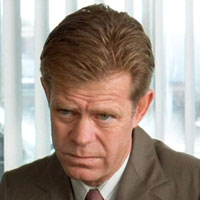 More amusingly, Cruz--the same jackass who threw a $24 billion temper tantrum back in October 2013 over the ACA--wasn't having any of it and openly accused McConnell of being a  bald-faced, f****** liar:
Ted Cruz accuses Mitch McConnell of telling a 'flat-out lie'
During his speech, the Texas senator also strongly rebuked the GOP Senate majority's record this Congress.

Ted Cruz took to the Senate floor Friday and charged that Mitch McConnell told a "lie," escalating his campaign against GOP leaders and challenging the traditions of the usually decorous chamber.

In a scathing floor speech, the Texas firebrand accused the Senate majority leader of breaking his word to him and the rest of the GOP conference over McConnell's plans for the controversial Export-Import Bank, the country's chief export credit agency. In Cruz's telling, McConnell privately promised him and other Republicans that "there was no deal" with a handful of senators who were seeking to revive the bank in exchange for their votes to advance a major trade bill in May.
Of course, Cruz isn't in much of a position to accuse anyone else of lying, especially when it comes to the Affordable Care Act...






UPDATE: Oh for heaven's sake...Utah Senator Mike Lee has also decided to join in...
Conservative firebrand Sen. Mike Lee (R-Utah) announced on Friday that he plans to use a complicated procedural maneuver known as the nuclear option to repeal the Affordable Care Act with just 51 votes.

Democrats famously used the strategy in 2013 to break a Republican blockade of President Obama's nominees to fill judicial openings. Now Lee wants to use the partisan procedure get rid of Obamacare.
(bla, bla, bla, bla...)
If his plan works, Lee gets to tell his supporters that he's responsible for a major vote to kill the health care law he reviles. The House voted to repeal the law in February, so the two chambers could then theoretically conference the bills — leaving it up to Obama to veto a bill to kill his own signature policy achievement.

Of course, he will.
Carry on...
UPDATE 7/26/15: Surprise, surprise: The vote to repeal the ACA failed.
NEXT...