Hawaii: 8,200 QHP enrollees. Or 38,000. Or somewhere in between. I think.
Sat, 06/06/2015 - 10:39am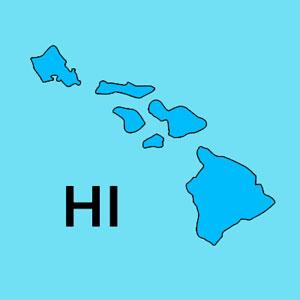 In 2014, Hawaii's enrollment numbers were pretty bad, but they were at least consistent: About 400 through the end of November; 2,200 at the end of December; 3,600 at the end of January, 4,600 at the end of February and about 8,600 through mid-April. Their cumulative total through the end of the off-season last year was just shy of 11,000, which again, was pretty in line with what I'd expect.
As you can see from the reposts below, for 2015, Hawaii's numbers have been all over the place, making sense some days and completely out of whack on others. The official HHS Dept. ASPE report has Hawaii with 12,635 QHPs selected for 2015 as of Feb. 21st...which sound about right to me (ie, that's a pretty lame number, but it's still around a 47% increase over 2014). Then, a few days ago, CMS released the effectuated enrollment numbers as of 3/31. For Hawaii, this number is 8,200...a 35% drop. While that's a disturbingly heavy drop (the other states averaged just a 13% "drop" overall), it's at least plausible.
However, since mid-April, every story I've seen about the HI exchange has their "2015 enrollment" numbers up between 35,000 - 40,000, which makes absolutely no sense, even when counting QHP "selections" whether paid for or not. There's no way that they've managed to triple their enrollments in the 3 months after open enrollment ended, especially when they didn't get anyone to enroll during the #ACATaxTime special enrollment period.
Even lumping in stuff like dental plans and SHOP enrollments shouldn't bring the grand total to more than perhaps 15,000-16,000 at most (and those shouldn't be included here anyway).
It's possible that they're lumping in the cumulative total starting from October 2013, but a) that would be incredibly misleading and b) that still wouldn't add up to anywhere close to 38,000.
The only other possible number being counted here is Medicaid enrollees...except that 1) again, that would make little sense since they don't pay fees towards the exchange budget and 2) that would actually bring the total to much higher than 38,000 (the ASPE report gives HI's Medicaid determinations via the exchange as around 33,000).
I wasn't planning on writing anything else about Hawaii's bizarre bouncing enrollment number since it's kind of a moot point these days; the exchange is shutting down and they're moving everything to Healthcare.Gov for 2016 anyway. It seemed kind of like salt in the wounds to pick at this issue any further.
However, it's also possible that this "bouncing number" is one of the (many) reasons why Hawaii's exchange failed.
With that in mind, here's the journey...
Well, this news is either moderately interesting or jaw-droppingly awesome, depending on what the actual number is.

@charles_gaba The total number of individual enrollees in the Hawaii Health Connector is over 12,000. More info here: http://t.co/ertrxWh6n4

— HI Health Connector (@HIConnector) December 10, 2014

When you visit the link, it goes to a video interview with the executive director of the HI exchange, who states, when asked "do we know how many signups there've been so far?" that "it's about 12,000; we were at 250 this time last year, so we've made a lot of progress."

Now, hold the phone a minute. According to the Kaiser Family Foundation, Hawaii only has around 53,000 residents total who are even eligible to enroll via the ACA exchange to begin with.

More to the point, HI only enrolled 8,600 people as of last April, and that number had grown to 10,750 as of the end of September.

So...my question is, does that "12,000 so far" figure include the current 2014 enrollees, or does it only include 2015 enrollees (renewals of existing plans + new additions)??

UPDATE: OK, as I suspected, it's actually more like 1,200; the 12K figure is indeed cumulative since last October:

@charles_gaba Aloha Charles. The 12,000 enrollees number is cumulative since the start of the Connector. Mahalo.

— HI Health Connector (@HIConnector) December 11, 2014
I'm actually a bit curious about the "new" specification here. Last week the head of the HI exchange gave an interview in which he gave the number as being 12,000, but it turned out that was a cumulative number which included all of the enrollments from last year (whether they had renewed yet or not) as well as the new additions. I thumbnailed it as being around 1,200 enrollments for 2015.

Therefore, I'm not sure how to take "nearly 1,500 new residents" in this case; that may mean "new for 2015 including renewals" or it may mean "new for 2015 not including renewals". Either way, the number isn't large enough to impact my spreadsheet/projections, but it's still a bit irritating:

Hawaii: Hawaii Health Connector has enrolled nearly 1,500 new residents as of Dec. 5. Last year glitches to the website caused enrollment to be delayed by two weeks. According to HealthInsurance.org, the state's uninsured population has gone down from 8 percent of the population to 6 percent of the population since Obamacare went into effect..
Hawaii's updates are particularly frustrating because they have a tendency to only give the cumulative plan selections to date, mixing together 2014 & 2015 numbers regardless of whether they've actually enrolled/re-enrolled for 2015 or not. Therefore, it's refreshing to see a (relatively) straightforward update out of the Aloha state:

The Hawaii Health Connector enrolled 3,500 people in its first month of open enrollment, which ended on Monday, the exchange confirmed Tuesday.

The state's online health insurance exchange saw more than an eleven-fold increase in enrollment in comparison to its first month of enrollment last year, when the just 300 signed up for health insurance on the Connector.

Of course, they couldn't help but mix numbers together later in the story:

...To date, roughly 13,500 residents have signed up for health insurance coverage that will begin on Jan 1.

Kissel noted that the Connector has also connected 50,000 to the expanded Medicaid program, which came in with the Affordable Care Act at no cost to the state.

(sigh) OK, so what they really mean here is that there Hawaii has around 10,000 current QHP enrollees for 2014 and has added 3,500 for 2015. Presumably most of the existing 10K will be auto-renewed this week, after which this confusion will hopefully be a moot point.
Well this one was unexpected: It's not a formal press release, but this story from the Hawaii Reporter--which actually has a pretty negative slant to it--is chock full of actual, current enrollment data points for Hawaii...and they're pretty good, relatively speaking.

None of the numbers are precise--they're all rounded off...but it's still a breath of fresh air from the Aloha state, and brings the number of states which haven't provided renewal data down from 3 to two (of course, the other two are California and New York, but still...)

Anyway...

...The Connector had about 1,000 people enrolled at this time last year. As of Thursday, that number had grown to 16,000.

...More than 365 small businesses, with 2,400 enrollees, have joined the Connector through the Small Business Health Options Program, or SHOP, in part because of tax deductions available to them, Kissel said.

Another 50,000 people have been added to the Medicaid rolls in Hawaii, Kissel said. Whether those new enrollees were part of the 100,000 to 150,000 uninsured in Hawaii when the Connector launched in October 2013, or they've left other plans to get insurance, the Connector isn't sure.

The 16K QHP figure jibes with the 3,500 figure given back on 12/18, considering that renewals weren't included at that time. I'm not sure how the other 12.5K breakout, though it's likely around 10-11K renewals and another 1,500 - 2,500 new additions. Ultimately it doesn't really matter, I suppose; the numbers are too small to impact my projection chart much anyway, and an enrollee is an enrollee.

UPDATED 1/17/15: OK, here's another article which gives a more exact breakout, including an official 2/15 target:

The Hawaii Health Connector has enrolled 6,600 residents in health insurance plans in the past two months of open enrollment, compared to about 1,000 who signed during in a three-month period last year.

Hawaii residents who signed up by Thursday will have health insurance coverage beginning Feb. 1.

The state's online health insurance exchange, created by the federal Affordable Care Act, ended 2014 with 9,500 enrollees, bringing the total to date to 16,100.

"I'm very confident we'll go over 20,000 enrolled by Feb. 15," Hawaii Health Connector Executive Director Jeff Kissel told PBN.
The enrollment data from Hawaii has been sporadic and a bit squirrelly, with the few numbers being thrown around sometimes including the cumulative plan selections including 2014 enrollees whether they renewed for 2015 or not. When I posted my last Hawaii update, I was suspicious (at 16.1K, it was nearly twice last year's tally), but the article seemed pretty confident about the numbers, so I went with it.

This evening, I was immediately concerned when I saw the lede...

The Hawaii Health Connector said about 13,356 residents signed up for Obamacare coverage in the three-month enrollment period that ended Sunday.

...and even when I saw the closing line, I worried that this included people who selected a plan in 2014 but either didn't pay up, dropped out over the course of the year or just didn't bother renewing for 2015 (ie, nationally, total plan selections as of April 19 were 8.02 million, but only 6.7 million were still enrolled as of October and only 6.3 million renewed for 2015):

The Connector's total enrollment since launching in October 2013 is approximately 23,000.

I wanted to be certain, so I contacted the reporter and after some back-and-forth, she double-checked with the head of the HI exchange, who said...

@charles_gaba Exec. director says there are currently 23k who selected plans for 2015.

— Kristen Consillio (@kconsillio) February 17, 2015

...which is fantastic. That's a 2.7x increase over Hawaii's 2014 number (8,592). The only other state in that range is Massachusetts (at least 4x over 2014), and they had special circumstances.
HAWAII: 12,635 QHP selections from 11/15/14 - 2/21/15
The ACA exchange enrollment reports out of Hawaii have been continually confusing as hell. One day it's 16,000 (more than twice 2014's total); a month later it's only 13,300; then just hours later, I receive "confirmation" (directly from the exchange director, supposedly) that it's actually 23,000...specifically for 2015 policies.

While this was screaming out as a big red flag, I grudgingly accepted it...only to have the rug yanked out from me when the official ASPE report came out in March, giving the official final number as 12,625...which is right in line with what I was expecting in the first place (around a 50% increase over their total in April 2014, and 17% over their total as of September 2014).

I haven't heard anything out of Hawaii since then...until tonight, when I read this:

By this spring, when enrollment opened once again to accommodate stragglers eager to avoid an income tax fine for failing to have insurance, the Health Connector had already surpassed its fiscal year target of 30,000 sign-ups. Kissell said that total has now grown to 35,000 — a number Connector officials identified last year as the break-even point for sustainability.

30,000?? 35,000?? What the heck is going on here?

There's two possibilities which make sense. The first is that the 30K (35K now?) figure is also including Medicaid/CHIP enrollments completed via the exchange. The problem with this is that according to the ASPE report, Medicaid/CHIP eligibility determinations alone were already at 32,854 as of 2/21/15. Add the QHP selections in and the combined total would be 45,479, so obviously that's not what's going on.

The other possibility is that they're including cumulative QHP selections since October 2013. Hawaii and the DC exchange are the only ones who I've seen do this before, and it's incredibly irritating and utterly useless. Combining the two years is meaningless since it doesn't give a clue as to how many people are currently enrolled this year. If 10,000 people enrolled for 2014, only half of them renewed their policies and a different 10,000 also enroll for the first time this year, that's 15K QHPs, not 20K.

Put another way, that's like judging Chrysler's 2015 auto sales by including every car they've ever sold since the company was founded.

While this would be incredibly disingenuous, if you add the 12,625 enrollees for 2015 as of 2/21/15 to the 10,750 they had last fall, that's 23,375 (the 23K noted at the top of this article).

However, even so, that would still mean that they've somehow added another 11,625 since Open Enrollment ended...more than doubling their 2015 tally. That doesn't make any sense either.

Thoughts, anyone?
Under the contingency plan, Connector functions would be transferred to the state so that the roughly 37,000 enrolled on the exchange would not lose their coverage. However, residents would have to re-enroll in healthcare.gov to ensure coverage next year.

...The federal government has required the state submit its contingency plan to move to healthcare.gov no later than Monday. The estimated cost of migrating to healthcare.gov this year is about $30 million.
...A lack of funds is the main barrier to bringing the Connector into compliance. After its launch, the Connector was to fund its operations with a fee collected on each health insurance policy. To sustain operations the Connector needed to enroll 70,000 members but has only 37,000.

..."If you don't plan for a disaster, a disaster will hurt you a lot worse," Kissel said. "If you don't have a plan to deal with a tsunami or earthquake, you're very foolish. This is a plan for a contingency, not an eventuality, but anyone who is responsible for the lives of almost 40,000 people must plan for the contingency."

CMS officials didn't respond when asked whether they would accept Hawaii's plan and release additional funds for the Connector.

"Our first priority is to protect the 37,000 people who have enrolled for insurance on the Connector," Kissel said. "We want to be sure there is a seamless transition if necessary to healthcare.gov or that they can maintain coverage on our exchange."
HAWAII: 3/31/15 effectuated ACA exchange QHP enrollments: 8,200
HONOLULU (AP) - The board of Hawaii's financially troubled health exchange has approved a plan to shut down the small business side of the exchange and transition individual users to the federal marketplace.

The board unanimously approved the plan in a vote on Friday.

There are nearly 38,000 people enrolled in health care through the exchange, which is part of President Barack Obama's Affordable Care Act.

Hawaii Health Connector CEO Jeff Kissel says under the plan, businesses offering coverage through the exchange can buy plans directly from insurers instead. Individual users are going to have to re-enroll using the website healthcare.gov. Those changes would happen during the next enrollment period.
Well, now. I hope I've cleared up THAT confusion...