6.75M QHPs thru Jan. 9th via HC.gov...with STATE-LEVEL BREAKDOWN!
Wed, 01/14/2015 - 12:10pm
Last Friday I projected the total QHP selections through Healthcare.Gov to total around 6.73 million as of that day (January 9th).
The HHS Dept. just released the Week 8 "snapshot" report which has the actual total coming in slightly higher, at 6,756,438, about 0.4% higher.
The real news this week is that HHS has provided an updated STATE BY STATE BREAKDOWN for all 37 states operating off of the Federal ACA exchange!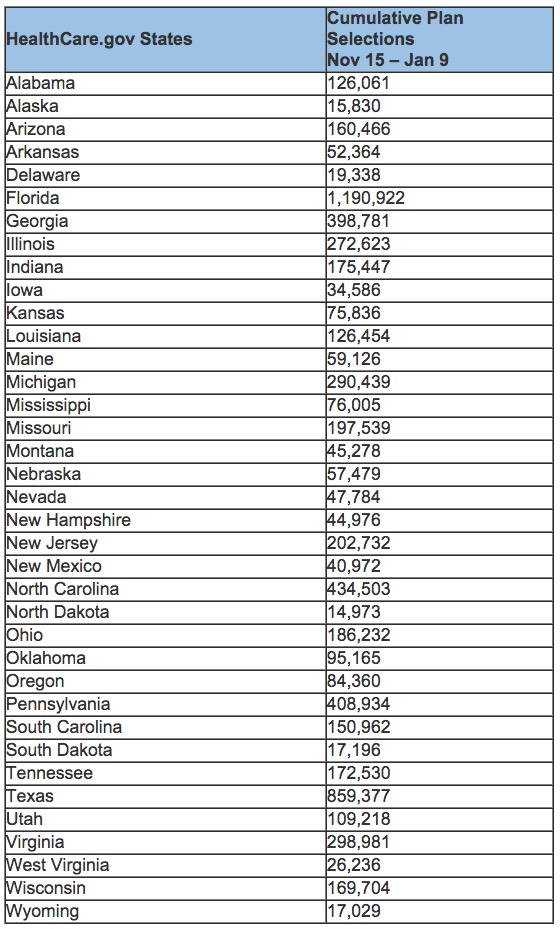 This is a completely unexpected bonus, and kudos to the HHS Dept. for providing this!
I'm working right now on breaking the state-level numbers out by renewals and new enrollment using the table above + the monthly ASPE report from a couple of weeks ago, but that'll take a bit of time. Stay tuned...