Minnesota: QHPs break 36K, Medicaid breaks 100K, still 48% above Feb. rate
Tue, 03/25/2014 - 10:59am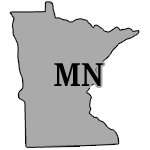 Minnesota just broke through their own goal of 135K total enrollments. The 36,176 exchange QHPs are only up 566 from 35,610 from 4 days earlier, but the combined Medicaid number (100,598) is up 4,731 from 95,867.
ST. PAUL, Minn.—Today, MNsure announced 136,774 Minnesotans have enrolled in comprehensive, affordable health insurance coverage through the state's health insurance marketplace, exceeding its open enrollment goal.

"We are thrilled that more than 136,000 Minnesotans have enrolled in quality, affordable coverage through MNsure," said interim CEO Scott Leitz. "We're not done yet. There are six days left in open enrollment and we want to make sure every Minnesotan has the ability to obtain health insurance coverage."

MNsure's original goal of enrolling 135,000 Minnesotans during the 2014 open enrollment period was established at the MNsure Board of Directors meeting on October 16, 2013.

To date, MNsure has enrolled 36,176 in a Qualified Health Plan, 27,512 in MinnesotaCare and 73,086 in Medical Assistance.
In addition, it seems that I'm not the only one getting a little fed up with the conspiracy theorists and "number unskewers" who attack my integrity. To be fair, there's nothing wrong with confirming whether the numbers are accurate (I do the same thing all the time, most recently with yesterday's LA/NC incident), but you don't have to be a jerk about it like this guy was to the MNSure staff:
.@MNsure tops 136K total enrollments; meets open enrollment goal. 36,176 in QHP, 27,512 in MinnesotaCare and 73,086 in MA. #MarchToEnroll

— MNsure (@MNsure) March 25, 2014
@MNsure How do you consider MA or MNcare to be part of enrollment numbers? They were prev. existing accounts. Seems like cooking the books.

— Joshua Warren (@joshwarren1984) March 25, 2014
@joshwarren1984 these do not reflect converted MA or MNCare accounts. These are newly eligible/enrolled.

— MNsure (@MNsure) March 25, 2014