Vermont hits 30K QHPs, 53.8K Medicaid, 35K SHOP (via Off-Exchange)?
Wed, 03/19/2014 - 12:30pm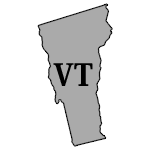 Vermont's method of enrolling people has always confused me.
There are 36,846 Vermonters who have enrolled in health coverage, 33,549 who were automatically transitioned to Medicaid and 30,000 to 40,000 in the small-group market who were enrolled directly by the insurance carriers participating in the exchange.
A second article, from the Burlington Free Press, confuses things because it says the 36.8K are households, representing 50.4K people:
a state official reported to lawmakers Tuesday that 36,846 households had signed up for 2014 plans....

Larson's presentation Tuesday showed that 50,475 individuals applied for coverage using Vermont Health Connect between Oct. 1 and March 17. A significant number of these applicants, 20,312, found they qualified for Medicaid, which has expanded eligibility this year.

Of the 30,163 other applicants, only 18,507 have paid for their 2014 insurance. Of those, 16,534 have made it to the finish line — meaning they have insurance cards.
I'm not concerned about the final 16.5K number; the other 2,000 who have paid presumably just haven't actually received their cards yet...and that's on the insurance companies to deal with, not the exchange.
In addition, this article finally explains the mystery of the SHOP/off-exchange situation: State law requires people and small businesses to buy insurance only via the state exchange (no off-exchange enrollments for VT)...but at the same time, technical issues on don't allow the businesses to do so. As a result, they have "30-40,000" people who should rightly be listed under the SHOP program...but who technically are "off-exchange" because the Governor had no choice but to allow the insurers to sell directly.
Thus, there are about 35,000 people (I'm splitting the difference) who technically are "off-exchange" but who I'm listing as being via the SHOP exhange (which doesn't get counted in the HHS reports anyway, for some bizarre reason):
Vermont Health Connect, the health insurance marketplace that the state set up in response to a mandate in the federal Affordable Care Act, has experienced chronic technical challenges since launching Oct. 1. The online insurance exchange never worked for small employers who were required by state law to buy insurance for their workers using the website.

Gov. Peter Shumlin worked out an agreement with the two insurance companies offering insurance on Vermont Health Connect that let them sell those plans directly to small businesses .
As for the rest, I think I have it figured out: 
From 24,326 QHPs total as of 3/01, to...
18,507 Private QHPs (Paid)
11,656 Private QHPs (Unpaid)
And yes, if you ignore the Paid/Unpaid issue for the moment, this indeed represents a more than doubling of VT's February QHP rate.
From 13,273 / 33,000 Medicaid enrollees as of 2/12, to...
20,312 Medicaid (Manual enrollment)
33,549 Medicaid (Auto-Transfers)
From 40,000 SHOP (overestimate last month) on 2/27, to...
35,000 SHOP (technically off-exchange, but only because the exchange SHOP isn't working)