Hawaii: No new numbers, but the website might actually work for the final push???
Mon, 03/17/2014 - 3:48pm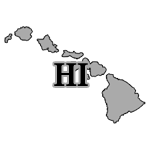 OK, talk about an 11th-hour development: The Hawaii Health Connector, which has been competing with Oregon and Massachusetts for the "worst exchange" award, may have actually turned the corner just in time for the final 2 weeks of the ACA enrollment push.
If this development doesn't turn out to be another false promise (Hawaii's exchange has had several "It's working NOW! Oh, wait..." moments since October), there could be up to 16,000+ people who get piled onto the Hawaii tally over the final two weeks of open enrollment:
The Hawaii Health Connector, in its final stretch of open enrollment, says it has fixed a substantial number of system glitches that have frustrated consumers and stifled enrollment.

Officials of the state-based insurance exchange, created as part of President Barack Obama's Affordable Care Act, are urging the 16,348 Hawaii applicants who didn't complete their applications to finish the process before the March 31 deadline. The organization has received 21,317 applications but only enrolled 4,969 since going live Oct. 15.

"A lot of people, for whatever reason, haven't completed the process," said Connector Executive Director Tom Ma­tsuda. "We're primarily concerned about making sure that as many people as possible know about the March 31 deadline. For people who have not yet applied and for those who have applied and are in the system already, we're really encouraging them, especially if they stopped midstream, to go back online."