No Sleep 'til Brooklyn...
Fri, 03/07/2014 - 4:32pm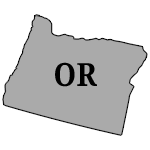 Last month there was news out of Massachusetts of some sort of extension being granted to "bring the state's health care system in line" with ACA regulations. At the time I didn't pay much attention to it, thinking that it only related to administrative procedures or somesuch.
However, it turns out that there's actually 154,000 people who are currently enrolled in a sort of healthcare batter's box, being placed on hold until MA's screwed-up exchange is able to absorb them into the system via proper ACA-compliant QHPs (or Medicaid/CHIP...not sure about that yet):
Unable to immediately enroll applicants in new, private plans under the Affordable Care Act, state officials extended existing state coverage for about 124,000 individuals, and granted temporary state coverage to about 30,000 new applicants. Those individuals were supposed to move onto new plans by March. 31; the federal waiver gives officials another three months to do that.
So why am I bringing this up today, 3 weeks after that story broke? Because a contributor called my attention to this story out of Oregon:
House Bill 4154 would extend whistleblower protections to Cover Oregon employees and allow the governor to remove all Cover Oregon board members in a single year. It would also direct Cover Oregon to seek a federal waiver to extend the enrollment deadline by a month to April 30, and to seek federal tax credits for small businesses.

The bill passed the House 56 to 2 and heads to the Senate.
Yes, that's right. If the Oregon bill passes the state Senate, is signed into law and the waiver is approved by the HHS Department, it appears that Oregon will have an extra month before they hit their enrollment deadline.
Meanwhile, Massachusetts has already been OK'd to extend theirs until the end of June...although from what I can tell, it looks like that extension may only apply to those 154,000 people specifically, although that doesn't change much considering that MA has only enrolled about 11,000 people in QHPs so far anyway.
Both of these developments are on top of my previously noted point that some enrollees may not have actually paid until sometime in May, since anyone signing up between March 16 - March 31st (which is expected to be quite a few) won't have their coverage kick in until May 1st.
In any event, it looks like I'll have to keep this site up and running for a wee bit longer than I had planned to...(sigh)