Minnesota: Private QHPs & Medicaid both up a bit the first week of February
Wed, 02/12/2014 - 1:59pm
Minnesota's Private QHP enrollments went up a smidge from 28,611 to 29,493 the first week of February, while Medicaid enrollments increased from 61,784 to 63,005 (Medical Assistance + MinnesotaCare combined). Pretty weak tea, I have to admit.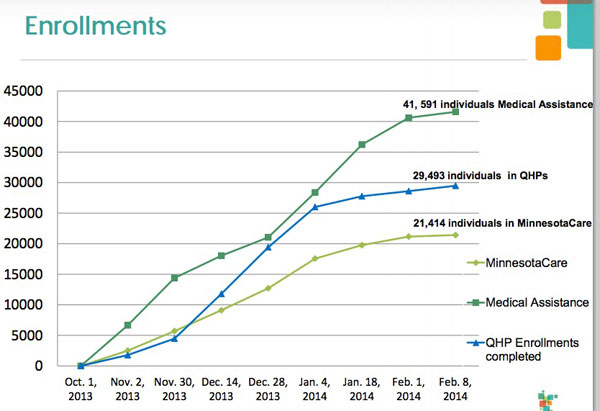 In addition, Minnesota's SHOP (Small Business) exchange tally has gone up a bit to 579 employees covered; multiplying this by a conservative average of 1.8 per employee household brings it up to around 1,042 total individuals covered by MN SHOP plans.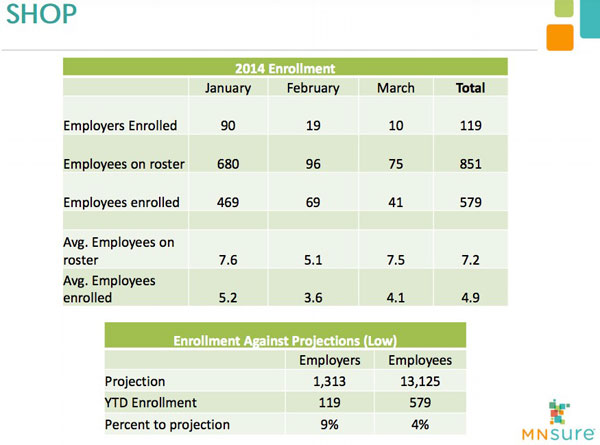 Also of interest, as noted by deaconblues: On Page 12 of the report, you can see that the number of paper applications is also increasing steadily, suggesting that technical issues notwithstanding, the demand is definitely there.