Final Updates of the Year: WV, RI & MSNBC Video!
Tue, 12/31/2013 - 7:50pm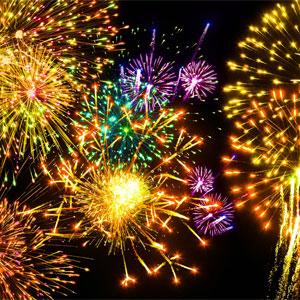 Two quick last-minute updates before the ball drops on 2013:
Rhode Island: private enrollments up to 9,800 (h/t to Betsy Cazden aka rugbymom)
Individuals and families had until the end of the day Tuesday to enroll throughHealthSource RI for coverage beginning Wednesday. About 9,800 people had signed up from Oct. 1 through Dec. 28 for commercial plans offered in the marketplace. It was not immediately clear how many of them were previously uninsured.
As Ms. Cazden notes: "We were at a bit over 5,000 at the end of November, so this means it's almost doubled. Our CBO target number is 12,000, which we're on track to hit by mid-January at this pace....there will be more numbers coming out since people can sign up until midnight tonight (12/31)."
West Virginia: Medicaid up to nearly 83,000 (h/t to overratedbutnottoday)
"As of Monday, 82,981 folks had gone through the process and have been determined eligible," Sample said. "West Virginia, per capita, has the highest number of people signed up for the Medicaid expansion.
These two small updates bring the totals to:
2,104,332 Private Plans
4,002,609 Medicaid/CHIP
​However, these numbers could still go somewhat higher since several states (RI, MA & MN) have extended their enrollment deadlines through midnight tonight, and Oregon has gone even further, allowing for enrollments to be made retroactively up through January 6th for 1/1/14 coverage (I would imagine that there'd be some sort of limit on this in case anyone suffers a gunshot wound or major heart attack during those first 6 days, but that's their call).
In addition, California has promised to include 1/1/14 coverage for anyone whose enrollment was at least partially completed as of 12/23, and the data for other states from the last few days before their deadline hasn't been reported yet, so it could be a few more days before the actual final December numbers are complete.
---
Meanwhile, I've finally seen the video of Phil Schiliro mentioning me by name this morning on MSNBC; the relevant part is from around 4:20 through around 5:15, but the whole thing is worth a watch.