IMPORTANT: CA, CO, CT, DC, MD, MA, MN, NV, NY, RI VT & WA residents can still #GetCovered via Special Enrollment Periods!
Tue, 03/10/2020 - 11:14am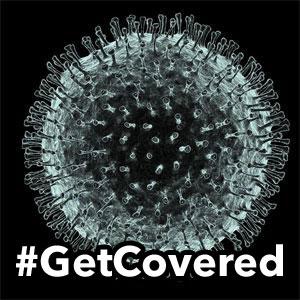 SUMMARY OF #COVID-19 SPECIAL ENROLLMENT PERIODS:
ALL OTHER STATES: You may qualify for a 60-day Special Enrollment Period (SEP) if you've recently lost (or will soon lose) your employer-based healthcare coverage, or if you've experienced other Qualifying Life Events (QLE) such as getting marrinew yorked/divorced, moving, giving birth/adopting a child, getting out of prison, turning 26 etc. For these SEPs you may have to provide documentation to verify your QLE. Visit HealthCare.Gov or your state's ACA exchange website for details on the process.
-----
With all the concern over the rapidly spreading coronavirus epidemic and how uninsured people in particular can be expected to pay for testing and treatment of the disease, Andrew Sprung and Dave Anderson have reminded me that uninsured residents of California, the District of Columbia and Maryland may still be able to get covered via their respective ACA exchanges.
CALIFORNIA: You have until April 30th: (June 30th...see update below)
New Special-Enrollment Period Announced

Covered California also announced that effective Feb. 18 it will establish a special-enrollment period for those who were unaware of the state penalty or the new financial help. Consumers who fall into those categories, or who are currently insured off exchange (directly through an insurer) and want to switch to Covered California to benefit from the new state subsidies, will have through April 30 to sign up for coverage.
UPDATE 3/20: Covered California has effectively rebranded this Special Enrollment Period as being COVID-19 specific; it's now open to any documented uninsured California resident, and the deadline has been extended until the end of June.
DISTRICT OF COLUMBIA: You have up to 60 days:
Individual Responsibility Requirement SEPs: The District of Columbia enacted a local individual responsibility requirement, modeled after the previous federal requirement, which became effective January 1, 2019. A SEP will be available to residents who learn about the individual responsibility requirement during the tax filing season this year, giving those residents a 60-day window to enroll in individual market coverage from when they learn of the individual responsibility requirement or based on their tax filing deadline. A separate SEP will be available to new District residents, giving them a 60-day window to enroll in coverage upon becoming a District resident.
Update 3/21: DC's SEP has now been converted into an open-ended (so far) COVID-19-specific SEP:
Does DC Health Link have a Coronavirus (COVID-19) Special Enrollment Period?

Yes. Anyone who is uninsured can enroll. Enroll Now

Can I get health insurance now in DC if I am uninsured?

Do I need to have symptoms of Coronavirus (COVID-19) in order to get coverage now?

No. Any resident who is uninsured can enroll.
MARYLAND: When you file your state taxes:
Maryland Easy Enrollment Health Insurance Program

...Beginning in 2020, you can indicate on your tax return if you would like the Maryland Health Benefit Exchange, the state agency that runs Maryland Health Connection, to estimate your eligibility for coverage. This selection launches an easy process that will help you enroll.

On your 2020 Tax Forms 502 and 502B, you must indicate whether you, your spouse, and/or your dependents have health insurance coverage.
If you are uninsured, then select to authorize the Comptroller to share information from your tax return with the ...MHBE to determine pre-eligibility for free or low-cost health care coverage.
After filing your taxes, MHBE will send you a letter indicating whether you are preliminarily eligible for coverage...
As an aside, it's also worth noting that as far as I know, there's nothing preventing other state-based exchanges from establishing Special Enrollment Periods for the coronavirus crisis if they want to. There's only two reasons for having limited Open Enrollment periods in the first place: First, to help encourage people into actually signing up (people respond to deadlines); second, to help prevent them from gaming the system & causing premiums to spike out of control (this is also why you can't buy homeowner's insurance after your house catches on fire, for instance).
COVID-10 is a very special case, however, and some state exchanges may consider making an exception.
UPDATE 2:00pm: Well, there you have it: Washington State is in:
Washington becomes 1st state-based marketplace to create a special enrollment opportunity in wake of coronavirus threat. https://t.co/2bYCrboXvl @GtownCHIR

— Sabrina Corlette (@SabrinaCorlette) March 10, 2020
Washington Healthplanfinder Announces Special Enrollment Period in Response to Growing Coronavirus Outbreak

In response to the potential growth of Coronavirus (COVID-19) cases, the Washington Health Benefit Exchange (Exchange) today announced a limited-time special enrollment period for qualified individuals who are currently without insurance. This special enrollment period (SEP), that runs through April 8, 2020, will allow uninsured individuals 30 days to enroll in health insurance coverage through Washington Healthplanfinder.
UPDATE 4/02: The Washington Healthplanfinder just extended their COVID-19 SEP deadline by a full month, through May 8th.
UPDATE 3/11: Add Masschusetts to the list:
Massachusetts Health Connector offers extended enrollment for uninsured individuals to ease coronavirus fears

BOSTON – March 11, 2020 – To ensure everyone who wants access to covered coronavirus services has it, the Massachusetts Health Connector announced today that uninsured residents can apply and get into coverage through a 45-day window running until April 25.

On March 6, the Division of Insurance announced that Massachusetts health insurers are now required to cover the cost of testing and treatment for members who may be affected by the Coronavirus (COVID-19), including not charging co-pays or deductibles for those services. The Health Connector's decision to open enrollment to anyone without coverage ensures Massachusetts residents concerned about contracting coronavirus can access necessary services without cost barriers.
UPDATE 4/01: Massachusetts has extended their COVID-19 SEP deadline out by another month, through May 25th:
The Commonwealth Health Insurance Connector Authority (the "Health Connector") issued Bulletin 02-2020 on March 11, 2020 to designate the emergence of the novel coronavirus SARS-CoV-2, which causes the disease COVID-19, as a temporary triggering event in accordance with its authority pursuant to federal regulations at 45 C.F.R. § 155.420(d). The effect of this triggering event was a special enrollment period of 45 days ending on April 25, 2020. The length of this special enrollment period is no longer commensurate with the prolonged need to maintain adequate access to the resources necessary to receive appropriate testing and treatment for COVID-19. Therefore, the Health Connector is extending this special enrollment period by 30 days and, correspondingly, amending the end date of that special enrollment period to May 25, 2020.

As previously noted in Bulletin 02-20, to access this special enrollment period, individuals must be otherwise eligible for a Health Connector plan and must not already be enrolled in health insurance coverage through the Health Connector.

The Health Connector reserves the right to verify that individuals meet the requirement of being a new enrollee before granting individuals access to this special enrollment period.

This Bulletin takes effect immediately.
UPDATE 3/14: Rhode Island has created a Coronavirus Special Enrollment Period as well:
Special Enrollment Period (SEP) Available to Purchase Coverage through HealthSource RI as a Part of the State's Response to COVID-19

Special Enrollment Period will be available through April 15, 2020

HealthSource RI has adopted a limited-time Special Enrollment Period (SEP), following Governor Raimondo's State of Emergency declaration in response to the potential growth of Coronavirus (COVID-19). This SEP will allow uninsured Rhode Islanders to purchase coverage through April 15, 2020. Coverage will begin on the first of the month following the application.

Rhode Islanders who wish to obtain coverage can do so by visiting healthsourceri.com and enrolling online, or by contacting the Healthsource RI call center Monday-Friday, 8am-6pm at 1-855-840-4774. When completing the online enrollment form, Rhode Islanders should select the "other" SEP event and indicate COVID-19 or coronavirus as the explanation. Once approved, customers will need to choose a plan and pay for their first month of coverage to complete the process.
UPDATE 3/14: As noted above, Maryland is already offering a SEP for uninsured residents to #GetCovered when they file their state taxes by checking off a box, but they've gone one step further and created an official Coronavirus SEP as well, which is open to any eligible uninsured residents whether they're utilizing the "check the box" tax form option or not:
Coronavirus emergency launches one-month special enrollment period

As part of the state's overall response to the coronavirus, and in an effort to prioritize health and safety, Maryland Health Connection opened a new special enrollment period for uninsured Marylanders.

When will the special enrollment period begin?

The coronavirus emergency special enrollment period will begin Monday, March 16, and end Wednesday, April 15. Coverage will begin April 1, 2020, regardless of when a health plan is selected during that time period.

How do I enroll?

To enroll, you can visit Maryland Health Connection or download the free "Enroll MHC" mobile app. When enrolling, you should request or select "Coronavirus Emergency Special Enrollment Period."
This enrollment period is for new enrollments of uninsured Marylanders who are eligible, not an opportunity for currently enrolled consumers to change plans.
UPDATE 4/01: Maryland has extended the deadline for their COVID-19 SEP by two more months, through June 15:
SPECIAL ENROLLMENT FOR CORONAVIRUS STATE OF EMERGENCY EXTENDED TO JUNE 15

Uninsured Marylanders can enroll in private health plans in an open enrollment to support citizens as concerns about health increase

BALTIMORE, MD – The Maryland Health Benefit Exchange today announced an extension until June 15 of the special enrollment period that began in mid-March to help uninsured Marylanders during the State of Emergency for Coronavirus (COVID-19) declared by Gov. Larry Hogan. Uninsured Marylanders may enroll through the state's health insurance marketplace.
UPDATE 3/16: New York joins the club as well:
NY State of Health and New York State Department of Financial Services Announce Special Enrollment Period for Uninsured New Yorkers, as Novel Coronavirus Cases Climb

NY State of Health, together with the New York State Department of Financial Services (DFS), today announced that New York will make a Special Enrollment Period available to New Yorkers during which eligible individuals will be able to enroll in insurance coverage through NY State of Health, New York's official health plan Marketplace, and directly through insurers. This step is being taken in light of the COVID-19 public health emergency to further protect the public health of New Yorkers. NY State of Health, DFS, and New York State health insurers are taking this action due to the exceptional nature of the public health emergency posed by the COVID-19 so that individuals do not avoid seeking testing or medical care for fear of cost. The open enrollment period for coverage in 2020 had previously ended on February 7, 2020.

Individuals who enroll in Qualified Health Plans through NY State of Health or directly through insurers between March 16 and April 15, 2020 will have coverage effective starting April 1, 2020. Individuals who are eligible for other NY State of Health programs – Medicaid, Essential Plan and Child Health Plus – can enroll year-round. As always, consumers can apply for coverage through NY State of Health on-line at nystateofhealth.ny.gov, by phone at 855-355-5777, and working with enrollment assistors.
Update 4/02: New York has extended their SEP deadline through May 15th.
UPDATE 3/17: Add Nevada Health Link to the list, through April 15th:
The @NVHealthLink board just met to approve emergency regs for a one-time Exceptional Circumstance Special Enrollment Period which will run 3/17 - April 15th, 2020. This is for qualified inds. who did not enroll during open enrollment. More information
https://t.co/PURxkKPkxp

— Heather K. (@HKORB) March 17, 2020
Next Steps, What Eligible Nevadans Need to Do to Enroll for this SEP:

Complete your application online
Complete a self-attestation document and upload to your documents section; OR call the Customer Service Assistance Center to verbally complete a self-attestation at 1-800-547-2927
Call center representatives will verify and validate that there has been no prior enrollment for Plan Year 2020, and review the self-attestation document for approval
Select your desired health plan and enroll
UPDATE 3/18: Add Connecticut to the list, through April 2nd:
Who's Eligible? ONLY qualified individuals who are Uninsured, lawfully present and not incarcerated.
When can I enroll? From March 19, 2020 through April 2, 2020.
When will my coverage start? The effective date of coverage for all enrollments during the NEW Special Enrollment Period will be April 1, 2020.
How can I enroll? PHONE ONLY: 1-855-365-2428 (TTY: 1-855-789-2428) • 8AM – 5PM | Monday – Friday

Other information about this New Special Enrollment Period is available at:
Learn.AccessHealthCT.com.
UPDATE 4/02: Access Health CT just extended their deadline until April 17th.
UPDATE 3/18: Connect for Health Colorado is on the verge of announcing their own COVID-19 SEP through April 3rd
A. A carrier offering a health benefit plan in this state shall establish a SEP that:

Begins on March 20, 2020 and extends through April 3, 2020; and
Ensures a coverage effective date for a plan selected by April 3, 2020 will be no later than April 1, 2020.

B. Application and Verification requirements

To access this special enrollment period, individuals must be otherwise eligible for enrollment in an individual health benefit plan and must not already be enrolled in an individual health benefit plan. Only individuals not currently enrolled in an individual health benefit plan are eligible for the SEP established under Section 5.A.

Individuals may apply for the SEP provided under Section 5.A. by contacting Connect for Health Colorado or the carrier directly to determine eligibility and enrollment.

To verify eligibility for the SEP, individuals shall attest that they are currently not enrolled in an individual health benefit plan. Verbal attestation is sufficient for purposes of determining eligibility for this special enrollment period. Carriers shall not require additional verification or attestation beyond the eligibility and enrollment information provided by Connect for Health Colorado. Carriers shall not require written documentation for verification of this SEP.
Update 3/18: There it is: Connect for Health Colorado has made it official.
UPDATE 4/02: C4HCO just extended their SEP deadline out until April 30th.
Update 3/20: Minnesota joins the club:
MNsure Announces Special Enrollment Period for Uninsured Minnesotans in Response to Growing COVID-19 Concerns

ST. PAUL, Minn.—Today MNsure announced a 30-day special enrollment period (SEP) for qualified individuals who are currently without insurance, in response to the potential growth of coronavirus (COVID-19) cases. This SEP that begins Monday, March 23, and runs through April 21, will allow uninsured individuals 30 days to enroll in health insurance coverage through MNsure.org.

...Help is available:

MNsure has a statewide network of expert assisters who can help Minnesotans apply and enroll, free of charge.
MNsure's online help tools can be used to access frequently requested services.
The MNsure Contact Center is open 8 a.m. to 4 p.m. Monday-Friday, at 651-539-2099 or 855-366-7873.
Update 3/20: Vermont is in:
Due to the COVID-19 emergency, Vermont will be temporarily waiving financial verifications required for those seeking to enroll in health insurance; Extending out coverage periods until after the emergency ends; Suspending certain terminations of health insurance; Offering a Special Enrollment Period (1 month) for those who do not currently have health insurance to enroll in a qualified health plan and receive premium and cost-sharing assistance, if eligible. (Eligible Vermonters can continue to apply for, and enroll in, Medicaid at any time.) (3/20/2020)