Nevada joins other states in creating COVID-19 Special Enrollment Period thru 4/15
Tue, 03/17/2020 - 1:33pm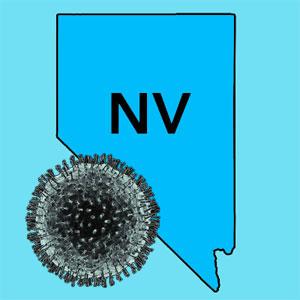 As I expected, Nevada Health Link is onboard as well:
The @NVHealthLink board just met to approve emergency regs for a one-time Exceptional Circumstance Special Enrollment Period which will run 3/17 - April 15th, 2020. This is for qualified inds. who did not enroll during open enrollment. More information https://t.co/PURxkKPkxp

— Heather K. (@HKORB) March 17, 2020
Special Enrollment Periods (SEP) allow for health insurance coverage enrollment any time during the year. Did you miss the opportunity to enroll in a Qualified Health Plan through Nevada Health Link? Although the deadline to enroll in coverage ended on Dec. 15th, you or a loved one may be eligible to enroll now if you report a life or income change.

Exceptional Circumstance Special Enrollment Period (ECSEP)

In response to Governor Sisolak's March 12, 2020 Emergency Declaration, Nevada Health Link announces a limited-time Exceptional Circumstance Special Enrollment Period for qualified Nevadans who missed the Open Enrollment Period. The SEP runs from March 17, 2020 through April 15, 2020, and will allow eligible individuals to enroll in a qualified health plan through the SBE platform, Nevada Health Link.

Individuals seeking a special enrollment should call the Customer Assistance Call Center at: 1-800-547-2927 TTY: 711. The Call Center is open Monday through Friday from 9:00 AM to 5:00 PM.

The Call Center will extend its hours on Saturday's and Sunday's (except for Easter Sunday) from March 21 through April 15 from 10:00 a.m. to 2:00 p.m. PST.

Resources on ECSEP:

Next Steps, What Eligible Nevadans Need to Do to Enroll for this SEP:

Complete your application online
Complete a self-attestation document and upload to your documents section; OR call the Customer Service Assistance Center to verbally complete a self-attestation at 1-800-547-2927
Call center representatives will verify and validate that there has been no prior enrollment for Plan Year 2020, and review the self-attestation document for approval
Select your desired health plan and enroll

Please Note: This Exceptional Circumstance Special Enrollment Period (ECSEP) is for eligible uninsured Nevadans who did not enroll or select a plan for Plan Year 2020 during the Open Enrollment Period (Nov. 1 – Dec. 15), or a prior Special Enrollment Period (Dec. 15-current date). This ECSEP is limited to a one time selection in a Qualified Health Plans. This ECSEP is not for consumers who were previously enrolled in a QHP nor is it an opportunity to change your plan if currently enrolled. Also, if the consumer applies for coverage on or by April 1, 2020, we will grant the enrollee April 1 coverage start date. If a consumer applies for coverage April 2, 2020 – April 15, 2020 we will grant a May 1 coverage start date. There will be no exceptions to the coverage start dates for this ECSEP.