Connecticut: 174K Total, 68.5K QHPs & 105.5K Medicaid (UPDATED)
Tue, 03/25/2014 - 3:03pm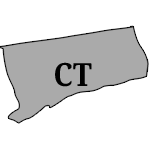 Earlier today I posted CT's QHP total as "at least 65K", but didn't have an exact figure.
This new article lists the combined total (QHPs/Medicaid) as 170K.
Kevin Counihan says that Access Health CT now has a goal of signing up 185,000 individuals for health insurance by March 31. The exchange originally hoped to sign up 100,000 people but has already enrolled 170,021 individuals in private insurance and Medicaid plans.
UPDATE: HOLD THE PHONE...This just in from Access Health CT's Twitter feed:
RT @AccessHealthCT Our Grand Total is already over 174,000 Blowing way past our orginal goal. #EnrollCT -kc

— Tonya Wiley (@changetospare) March 25, 2014
Enrollment has been higher than expected. We enrolled over 4,000 just last night #EnrollCT -kc

— Access Health CT (@AccessHealthCT) March 25, 2014
OK, then...at 174K, again, assuming a 37/63 split for the new enrollees (erring on the side of caution a bit), that should bring CT up to around 68,500 QHPs and Medicaid up to 105,500
The impact on the projection table? It's moved up from 31% higher than February's rate to 53% higher. And bear in mind that the 3rd week increase is even higher to raise the overall March average that much.