GRAHAM-CASSIDY REPEAL BILL DEADLINE:
Minnesota: Total enrollments up another 2K to 115K overall
Mon, 03/10/2014 - 3:11pm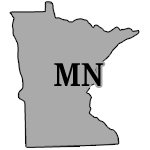 And another "mini-update" out of Minnesota...up another 2,000 total in 3 days to 115,001+. Still assuming a 30/70 QHP/Medicaid split until they release detailed numbers, based on existing data, which brings MN up to 34,600 QHPs / 80,401 Medicaid.
ST. PAUL, Minn. — MNsure announced today an addition to their television campaign that highlights the March 31 deadline to enroll in a qualified health plan. More than 115,000 Minnesotans have enrolled through MNsure to find comprehensive, affordable coverage, and with only 21 days left of the open enrollment period, MNsure is reminding Minnesotans to take action so they do not incur a penalty.