Connecticut: QHPs hit 58K; Medicaid up to at least 82.1K
Thu, 03/06/2014 - 1:04pm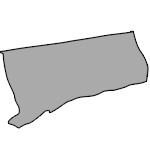 Two nice finds about Connecticut from contributor deaconblues today. The first article (about CT shopping their successful exchange website package around to other states) gives the QHP enrollment through 3/01 as roughly 58,000; this is up from 53,673 eleven days earlier, an increase of 4,327.
The second article gives the total enrollments as of 2/24 as around 128,000, which suggests around 80,000 Medicaid enrollments, but a little simple math to account for the 5-day difference in the two figures gives the actual Medicaid portion of that as being around 2,100 higher, or 82,100 total. This is an increase of 9,120 people in 6 days.
As of March 1, some 58,000 state residents had signed up for private health insurance through Access Health CT, nearly twice the goal of 33,000 established by federal officials for the entire open enrollment period, which runs through the end of the month, according to Kevin J. Counihan, chief executive of the Connecticut exchange.
In Connecticut, about 53 percent of the enrollees in health care plans purchased through the state exchange are women, said Jason Madrak, chief marketing officer for Access Health CT. As of Feb. 24, 73,659 of the 138,000 individuals enrolled were women, he said.